/media/files/Atlas%20Ob%20kids.jpg
"Creating a Destination of Discovery"
Open Monday through Friday open 9:00 am - 6:00 pm   

Sundays  10:00 am - 5:00 pm  
We will be closed Thanksgiving Day  Nov. 22

Give us a call at 207-747-4232     mailto:[email protected]
What makes our bookstore special?
      We will make recommendations especially for your taste. 
      New & Used Books that are fresh and unique. 
      Distinctive greeting cards & Maine Made gift items in a family-owned store.  
Please feel free to browse the new & used books on our shelves.
We are glad to order books - these come very quickly. Your gift books can be mailed directly.

***********************************************************************
HIGHLY RECOMMENDED STAFF PICKS

  
The Atlas Obscura Explorer's Guide for the World's Most Adventurous Kid,
By Dylan Thuras & Rosemary Mosco
A kid's illustrated guide to 100 of the world's most mesmerizing and mysterious wonders, natural and manmade, in 47 countries and on every continent. Travel the world through common points of interest, from sacred skeletons in Indonesia to wild waterfalls in Zambia and then move on to Antarctica's ice caves with bioluminescence.
Remember your first book? 
Buy a book as a holiday gift for a needy child in rural Maine and we will donate it to The Maine Children's Home for Little Wanderers.
Your name will be posted as a donor on our Giving Tree.  (tax deduction receipt)
Each child's gift box typically includes:
Mittens or Thinsulate gloves, and a hat
A new reading book
A coloring/activity book
Crayons or markers
A large and a small toy
A warm outfit
https://www.mainechildrenshome.org/programs/christmas-program
NEW RELEASE BOOKS TAKE PLACE IN MAINE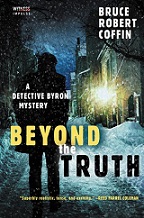 Beyond the Truth, a Detective Byron mystery
by Bruce Robert Coffin
This 3rd book by retired Detective Sergeant Coffin, is a powerful good read. The story takes place here in Portland, with engrossing detail on the police investigation, uncovering layers of crime: robbery, drug dealing, and the shooting of a teenage basketball star.  When an attempt is made on life of the police officer who shot him, Byron shifts into overdrive. Was the attack merely retribution or something more sinister? Stir in the twisted political issues and you have a recipe for intrigue!
   Snowman: an Illustrated History of the Snowman, by Bob Eckstein
This entertaining book travels back in time to explore the snowman's enigmatic past -- from the Dark Ages creation of the very first snowman to the present day, where the snowman reigns as the King of Kitsch. With 200 illustrations, this will be a winter classic: smart, surprising, enlightening, and quite simply the coolest book ever.

His curiosity began playfully enough, but soon snowballed into an earnest quest of chasing Frosty around the world, into museums & libraries, seeking the advice of historians and scholars. The result is a riveting history that reaches back through centuries and across cultures -- sweeping from 15thcentury Italian snowballs to modern Russian ice sculptures.
Non-Fiction
   Becoming, by Michelle Obama
An intimate, powerful, and inspiring memoir by the former First Lady of the United States.
In a life filled with meaning and accomplishment, Michelle Obama has emerged as one of the most iconic and compelling women of our era. As First Lady - the first African-American to serve in that role - she helped create the most welcoming and inclusive White House in history, while also establishing herself as a powerful advocate for women & girls around the world, dramatically changing the ways that families pursue healthier, more active lives. Along the way, she showed us a few dance moves, crushed Carpool Karaoke, and raised two down-to-earth daughters under an unforgiving media glare.

In her memoir, a work of deep reflection, Michelle invites readers into her world, chronicling the experiences that have shaped her—from her childhood on the Chicago South Side to her years as an executive balancing motherhood and work, to her time spent at the world's most famous address. With unerring honesty and lively wit, she describes her triumphs & disappointments, public and private, telling her story in her own words. Warm, wise, and revelatory.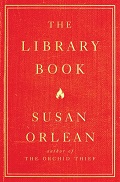 The Library Book, a history by Susan Orlean
The author reopens the unsolved mystery of the most catastrophic library fire in American history and delivers a dazzling love letter to a beloved institution — our libraries. This is classic Orlean--an exploration of a devastating Los Angeles Public Library fire becomes a journey through a world of infinite richness, populated with unexpected characters doing unexpected things, with unexpected passion.
Anyone interested in books and libraries will find this fascinating. - Kath
    NOW EVERY DAY IS SENIOR DISCOUNT DAY!
We know you don't look or feel like a Senior, but if you are over 60 years we are now offering 15% off to seniors on all in-store items every day instead of just Tuesdays! 


*****************************************************************************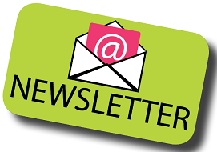 Would you like to receive our Weekly E-mail Newsletter?
Subscribe by sending your email to [email protected]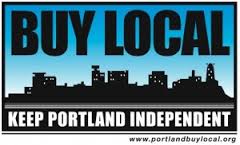 Thanks again for your enthusiastic welcome. Every day our customers tell us they prefer to BUY LOCAL so thank you for supporting your neighborhood bookstore. Word of mouth recommendations for Letterpress helps us to expand and continue to serve your community. 

Letterpress Books is family owned, a member of the American Booksellers Assoc., & Portland Buy Local. 

"A mind needs books as a sword needs a whetstone, if it is to keep its edge."   George R.R. Martin
We appreciate your business!

Kath, Karen & John Paul