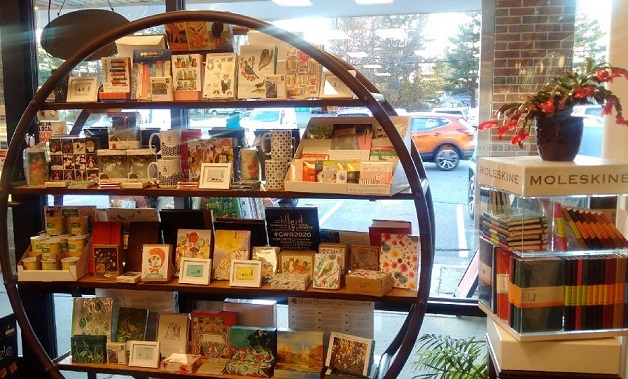 Open Monday through Saturday open 9:00 am - 6:00 pm   
We will be closed on Thanksgiving day - Nov. 28th
Sundays  10:00 am - 5:00 pm 
Give us a call at 207-747-4232  or 207-747-4990

91 Auburn St., Suite K, Portland, ME 04103  mailto:[email protected]
We will make recommendations especially for your taste. Books & Journals that are fresh and unique. Distinctive greeting cards, puzzles & Maine-Made gift items in a family-owned store.  Please feel free to browse the new & used books on our shelves.
We are glad to order books - these come very quickly. Your gift books can be mailed directly.
Would you like to receive our weekly newsletter? Sign up on our "Contact Us" page.
Moratorium on receiving used books until after our January Inventory.
*******************************************************
CELEBRATE SMALL BUSINESS SATURDAY, NOVEMBER 28th
Our Guest Booksellers are:
Bruce Robert Coffin, signing his books at 11:00  to 1:00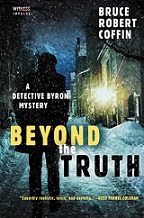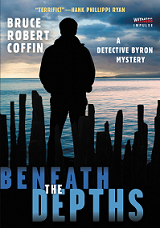 Kathy Eliscu will be helping us from 1:00 - 4:00 pm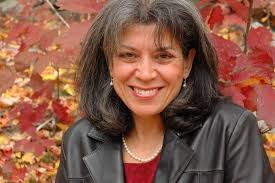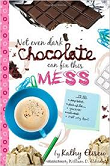 ******************************************************************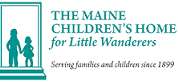 Remember your first book? 
Buy a book as a holiday gift for a needy child in rural Maine.
We will donate it to The Maine Children's Home for Little Wanderers, with a tax deduction receipt for you.
December 3 is "Giving Tuesday"!   
HIGHLY RECOMMENDED STAFF PICKS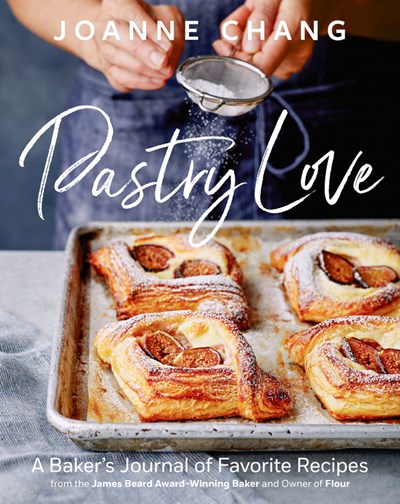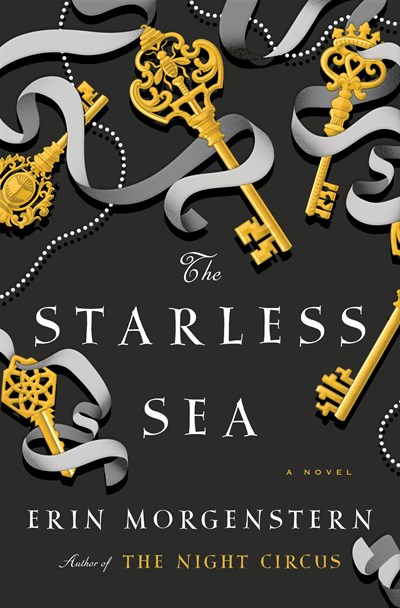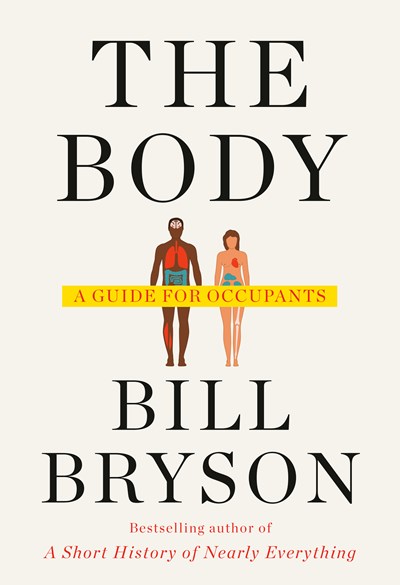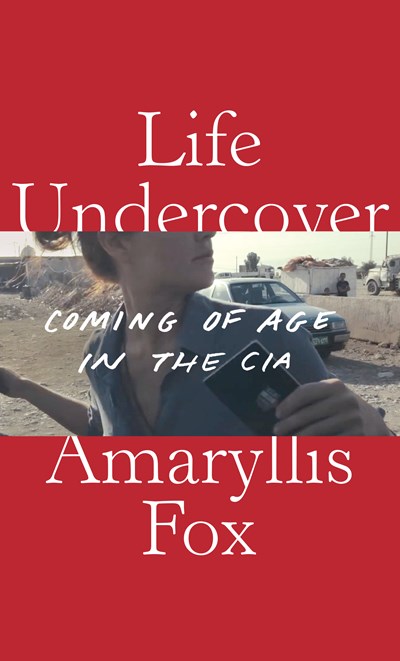 Pastry Love: a Baker's Journal of Favorite Recipes,  by Joanne Chang
Award–winning baker Joanne Chang is best known for her 8 acclaimed Flour bakeries in Boston. Chang has published two books based on the offerings at Flour, such as her famous sticky buns, but this is her most personal, comprehensive book yet. It includes 125 dessert recipes for many things she could never serve in a bakery--for example, items that are best served warm or with whipped cream on top. Nothing makes Chang happier than sharing treats with others, and that passion comes through in every recipe, such as Strawberry Slab Pie, Mocha Chip Cookies, and Malted Chocolate Cake. The recipes start off easy with Lemon Sugar Cookies and build up to showstoppers like Passion Fruit Crepe Cake. The book also includes master lessons and essential techniques for making pastry cream, lemon curd, puff pastry, all of which make this book a must-have for beginners and expert home bakers.
The Starless Sea, a novel by Erin Morgenstern
A timeless love story set in a secret underground world—a place of pirates, painters, lovers, liars, and ships that sail upon a starless sea.

Zachary Ezra Rawlins is a graduate student in Vermont when he discovers a mysterious book hidden in the stacks. As he turns the pages, entranced by tales of lovelorn prisoners, key collectors, and nameless acolytes, he reads something strange: a story from his own childhood. Bewildered by this inexplicable book and desperate to make sense of how his own life came to be recorded, Zachary uncovers a series of clues—a bee, a key, and a sword—that lead him to a masquerade party in New York, to a secret club, and through a doorway to an ancient library hidden far below the surface of the earth.
Zachary travels the twisting tunnels, darkened stairwells, crowded ballrooms, and sweetly soaked shores of this magical world, discovering his purpose—in both the mysterious book and in his own life.
The Body: a Guide for Occupants, Science by Bill BrysonA head-to-toe tour of the marvel that is the human body. As addictive as it is comprehensive, this is an owner's manual for everybody. Bryson once again proves himself to be an incomparable companion as he guides us through the human body—how it functions, its remarkable ability to heal itself, and (unfortunately) the ways it can fail. Full of extraordinary facts (your body made a million red blood cells since you started reading this) and irresistible Bryson-esque anecdotes. He will lead you to a deeper understanding of the miracle that is life in general and you in particular. Bryson writes with generous doses of wondrous, compulsively readable facts and information.
Life Undercover: Coming of Age in the CIA
a biography by Amaryllis Fox
Nancy Drew grows up! Learn about CIA training – these young people get extra points for bravery. Fox's story is astounding with a shocking twist near the end. This skillful woman has enough guts and determination to achieve her goals in the face of incredible odds.
The story of her 10 years in the most elite clandestine ops unit of the CIA, hunting the world's most dangerous terrorists in 16 countries while marrying and giving birth to a daughter.
Amaryllis was in her last year at Oxford studying theology and international law when her writing mentor, Daniel Pearl, was captured and beheaded. Galvanized by this brutality, she applied to a master's program in conflict & terrorism at Georgetown's School of Foreign Service, where she created an algorithm that predicted, with uncanny certainty, the likelihood of a terrorist cell arising in any village around the world. At 21, she was recruited by the CIA. Her first assignment was analyzing hundreds of classified cables daily from foreign governments, synthesizing them into briefs for the President. Her next assignment was at the Iraq desk in the Counterterrorism center. Fox was deployed as a spy under non-official cover—the most difficult and coveted job in the field - as an art dealer/indigenous art specialist and sent to infiltrate terrorist networks in the Middle East and Asia.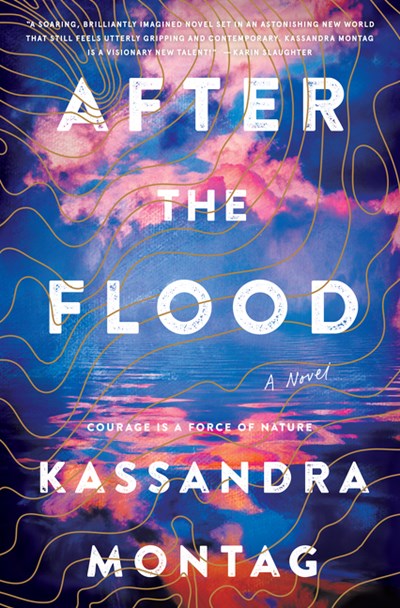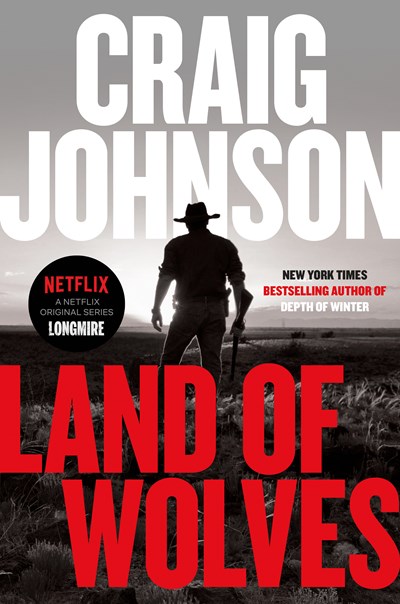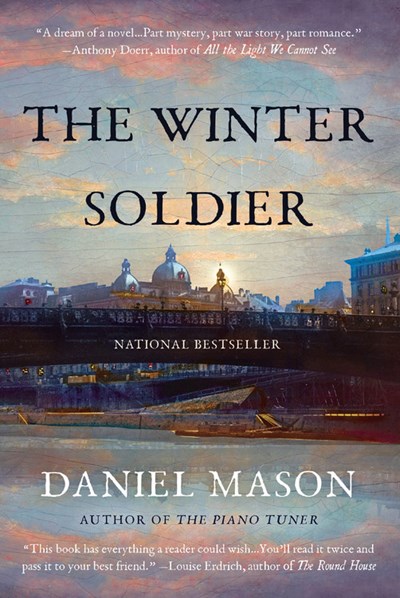 After the Flood, by Kassandra Montag    $27.99   9780062889362
Rising floodwaters have covered the globe, leaving nothing but mountaintop colonies surrounded by open water. Myra and her precocious 7-year-old daughter, Pearl, fish from their small boat, visiting dry land to trade for supplies and information. For years, Myra has grieved the loss of her daughter, Rowena, who was stolen by her husband after the deluge overtook their Nebraska home. Then Myra discovers Row was seen in a camp near the Artic Circle. Throwing caution aside they embark on a perilous voyage into the icy northern seas, joining a larger ship of people who hope to build a safe haven in this dangerous world. But secrets, lust, & betrayals threaten the dream; their fortunes take a shocking, bloody turn.
Land of Wolves, by Craig Johnson   $28.00   9780525522508
Gritty, exciting and wonderful, set in our contemporary Wild West: Sheriff Walt Longmire of Absaroka County, Wyoming, tries to maintain justice in a place with grudges that go back for generations. When an itinerant shepherd is found dead, Longmire suspects it could be a suicide. But the shepherd's connection to the Extepares, a powerful family of violent Basque ranchers, leads the sheriff into investigation of a possible murder. To complicate matters, a renegade wolf has been haunting the Bighorn Mountains, and the townspeople are out for blood. But Walt knows the mysterious animal is not the predator that needs tracking. With both a wolf and a killer on the loose, Longmire follows a twisting trail of evidence, leading to dark and shocking conclusions.
Winter Soldier, by Daniel Mason      $16.99 paperback   9780316477598
Part mystery, part war story, part romance: Vienna, 1914. Lucius is a 22-year-old medical student when World War I explodes across Europe. Lucius is training to be a doctor (despite his noble parents' objections) when he and his friends join the army expecting to be posted in a field hospital. But when he arrives, at a commandeered church tucked away in a remote valley of the Carpathian Mountains, he finds a freezing outpost ravaged by typhus. The other doctors have fled, and only a single, mysterious nurse named Sister Margarete remains. Lucius learns surgery from the Sister in a small unheated, pitifully equipped church on the Eastern Front. Lucius is intelligent & perceptive: he observed what we now know is PTSD and began treatment with calming drugs instead of sending the soldiers back into action.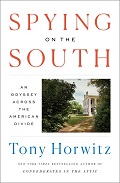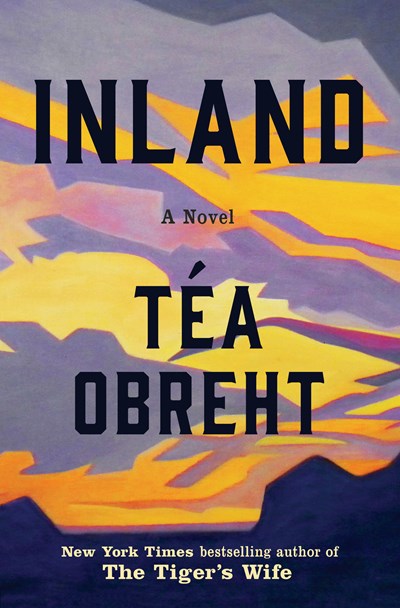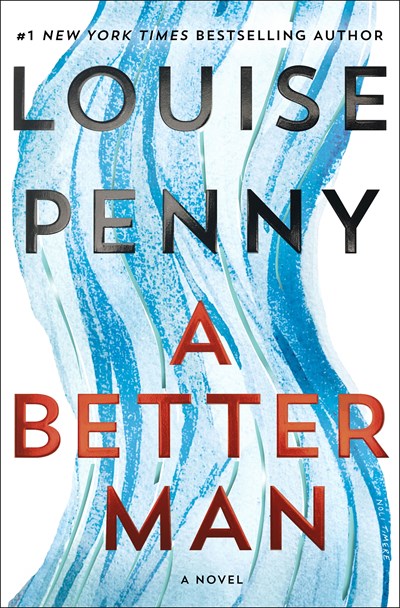 Inland, a historical novel by Téa Obreht 
Signed 1st editions   $27.00   isbn 9780812992861
1893: In the lawless, drought-ridden lands of the Arizona Territory, two extraordinary lives collide. Nora is an unflinching frontierswoman awaiting the return of the men in her life—her husband, a newspaperman, who has gone in search of water for the parched household, and her elder sons who have vanished after an explosive argument. Nora is biding her time with her young son, who is convinced a mysterious beast is stalking the land around their home, and her 17-year-old cousin, who communes with spirits. Mythical, lyrical, and sweeping in scope, grounded in true but little-known history.
"I loved this astonishing novel. It's the sort that is so well done and unique, that you feel a little stunned for a few days after finishing it. Obreht has also inspired me to learn more about the Southwest's history and, even more so, its mythology." - Kath
Spying on the South, history by Tony Horwitz 
$30.00  isbn 9781101980286

In the 1850s, young Frederick Olmsted was a dreamer in search of a mission. He found it during an extraordinary journey as an undercover correspondent for the up-and-coming New York Times. For the Yankee, the South was an alien, often hostile territory. Yet Olmsted traveled by horseback, steamboat, & stagecoach, seeking dialogue and common ground. His vivid dispatches about the lives and beliefs of Southerners were revelatory for readers. His remarkable trek reshaped the American landscape, as Olmsted sought to create democratic spaces for the uplift of all, as the landscape architect of Central Park.

Tony Horwitz rediscovers Olmsted amidst the discord of our own time. Is America still one country? In search of answers, Horwitz follows Olmsted's tracks and often his mode of transport (including muleback): through Appalachia, down the Mississippi River, into bayou Louisiana, and across Texas to the contested Mexican borderland.
A Better Man, by Louise Penny                 $28.99    9781250265074
It's Gamache's 1st day back as head of homicide, a job he shares with Jean-Guy Beauvoir. Flood waters are rising across the province. In the midst of the turmoil, a man approaches the Chief, pleading for help in finding his daughter. As crises pile up, Gamache tries to hold off the chaos, and realizes his search for Vivienne should be abandoned. But with a daughter of his own, he finds himself developing a profound, perhaps unwise, empathy for her distraught father. Hounded by the question, how would you feel…, he resumes the search.

As the rivers rise, and the social media onslaught against Gamache becomes more cruel, a body is discovered. And in the tumult, mistakes are made. He faces a burning question. What would you do if your child's killer walked free?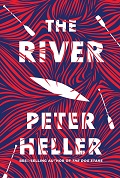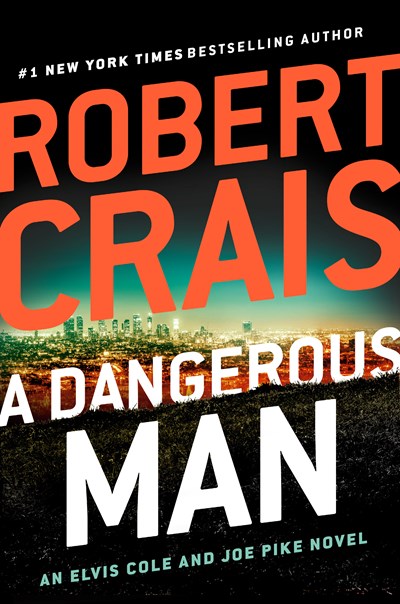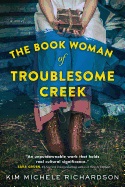 The River, a mystery by Peter Heller   $25.95  isbn 9780525521877

Two college students on a wilderness canoe trip—a gripping tale of a friendship tested by fire, white water, and violence.

Wynn and Jack have been best friends since freshman year, with a shared love of mountains, books, and fishing. Wynn is a gentle giant, a Vermont kid never happier than when his feet are in the water. Jack is more rugged, raised on a ranch in Colorado where sleeping under the stars & cooking on a fire came as naturally to him as breathing. When they decide to canoe the Maskwa River in northern Canada, they anticipate long days of paddling, picking blueberries, nights of stargazing and reading paperback Westerns. But a fast-moving wildfire adds unexpected urgency to the journey. When they hear a man and woman arguing on the fog-shrouded riverbank and decide to warn them about the fire, their search for the pair turns up nothing and no one. But: The next day a man appears on the river, paddling alone. Is this the man they heard? And, if he is, where is the woman? From this charged beginning, Heller unspools a heart-pounding story of desperate wilderness survival.
A Dangerous Man, a thriller by Robert Crais 
$28.00  isbn 9780525535683

Joe Pike's most perilous case to date:  Joe didn't expect to rescue a woman that day. He went to the bank same as anyone goes to the bank, and returned to his Jeep. So when Isabel Roland, the lonely young teller who helped him, steps out of the bank on her way to lunch, Joe is on hand when two men abduct her. Joe chases them down, and the men are arrested. But instead of putting the drama to bed, the arrests are only the beginning of trouble for Joe & Izzy.

After posting bail, the two abductors are murdered and Izzy disappears. Pike calls on his partner, Elvis Cole, to help learn the truth. What Elvis uncovers is a twisted family story that involves corporate whistleblowing, huge amounts of cash, the Witness Relocation Program, and a long line of lies. But what of all that did Izzy know? Is she a perpetrator or a victim? And how far will Joe go to find out?
The Bookwoman of Troublesome Creek, by Kim Michelle Richardson      $15.99    isbn  9781492671527
Amazing historical novel of the women and men who delivered library books on horseback to remote mountain notches in the Appalachian mountains of Kentucky. Cussy Mary Carter is the last of the Blue People, whose father is a coal miner, trying to marry her off for her own safety – with disastrous consequences. This fascinating story gives us a very personal look at white prejudice and into the lives of these isolated people struggling to survive.
Once Upon a River, by Diane Setterfield 
$17.00  isbn 9780743298087

When I finished it, I just wanted to hug it. Setterfield gives us characters we love and an atmospheric setting for her wonderful tale.  And the dialogue: you can hear the accents without the use of dialect. Just marvelous writing.  My favorite book of the year." - Kath
This is magical, bewitching storytelling...high prose expressed with rare clarity with a kind of moral dreaminess…  a powerful novel about the wrenching disappearance of 3 little girls and the wide-reaching effect it has on their small town. On a dark midwinter's night in an ancient inn on the river Thames, an extraordinary event takes place. The regulars are telling stories when the door bursts open on a grievously wounded stranger. In his arms is the lifeless body of a small child. Hours later, the girl stirs, takes a breath and returns to life. Is it a miracle? Is it magic? Or can science give an explanation? These questions have many answers, some of them quite dark indeed.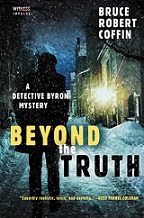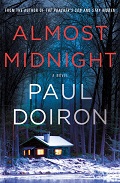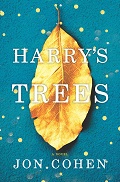 Beyond the Truth, a Detective Byron mystery by Bruce Robert Coffin   $11.99   isbn 9780062569530

     This 3rd book by retired Detective Sergeant Coffin, is a powerful good read. The story takes place here in Portland, with engrossing detail on the police investigation, uncovering layers of crime: robbery, drug dealing, and the shooting of a teenage basketball star.  When an attempt is made on life of the police officer who shot him, Byron shifts into overdrive. Was the attack merely retribution or something more sinister? Stir in the twisted political issues and you have a recipe for intrigue!
Almost Midnight, a Maine Game Warden mystery by Paul Doiron  $27.99   isbn 9781250102416

This newest thriller has a chilling start with Mike Bowditch's good friend involved with murders in the Maine State Prison and the news that Shadow, the wolf-dog Mike cared for when he was a pup, was shot with a cross-bow bolt. With fine description of the natural beauty of the Maine woods.The death of Maine's last wild wolf leads Bowditch to a criminal conspiracy. The warden already has a troubling mystery on his hands: finding the archer who mortally wounded Shadow. Then he learns his best friend, Billy Cronk, has been released from prison after heroically defending a female guard from a stabbing. When the conspirators pursue Billy's wife and children to a "safe" cabin in the woods, Mike rushes to their defense only to find himself outnumbered, outgunned—and maybe out of options.
I love these Maine game warden mysteries. Doiron gives us plenty to enjoy with his descriptions of the natural beauty of the Maine woods, and the cleverness, kindness & trust of Mike's friends and co-workers.
Harry's Trees: A Novel by Jon Cohen      $16.99  isbn 9780778308829

A govt office worker who lost his wife.  An ER nurse whose husband died.  A little girl who sees magic everywhere.  This is a tale of love and loss.  It's funny, spiritual and thoroughly enchanting.  Just what we need in these turbulent times.
Compare to AJ Fikery and A Man Called Ove.
******************************************************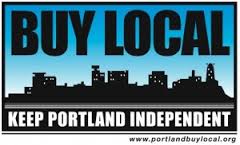 "Put down the mouse and shop near your house!"
Thanks again for your enthusiastic welcome. Every day our customers tell us they prefer to BUY LOCAL so thank you for supporting your neighborhood bookstore. Word of mouth recommendations for Letterpress helps us to expand and continue to serve your community. 

Letterpress Books is family owned, a member of the American Booksellers Assoc., & Portland Buy Local. 

"A mind needs books as a sword needs a whetstone, if it is to keep its edge."   George R.R. Martin
We appreciate your business!

Kath, Karen & John Paul