"Creating a Destination of Discovery"
Open Monday through Friday open 9:00 am - 6:00 pm   
Sundays  10:00 am - 5:00 pm 

Give us a call at 207-747-4232     mailto:[email protected]
What makes our bookstore special?
      We will make recommendations especially for your taste. 
      Books that are fresh and unique. 
      Distinctive greeting cards, puzzles & Maine Made gift items in a family-owned store.  Please feel free to browse the new & used books on our shelves.
We are glad to order books - these come very quickly. Your gift books can be mailed directly.
***********************************************************************
HIGHLY RECOMMENDED STAFF PICKS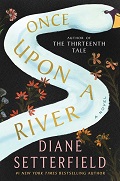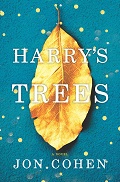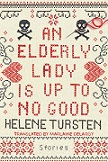 Kath's Recommendations:

Once Upon a River, by Diane Setterfield

"I loved this book. When I finished it, I just wanted to hug it. Setterfield gives us characters we love and an atmospheric setting for her wonderful tale.  And the dialogue: you can hear the accents without the use of dialect. Just marvelous writing.  My favorite book of the year." - Kath
This is magical, bewitching storytelling...high prose expressed with rare clarity with a kind of moral dreaminess…  a powerful novel about the wrenching disappearance of 3 little girls and the wide-reaching effect it has on their small town. On a dark midwinter's night in an ancient inn on the river Thames, an extraordinary event takes place. The regulars are telling stories when the door bursts open on a grievously wounded stranger. In his arms is the lifeless body of a small child. Hours later, the girl stirs, takes a breath and returns to life. Is it a miracle? Is it magic? Or can science give an explanation? These questions have many answers, some of them quite dark indeed.
Lethal White, by Robert Galbraith
When Billy, a troubled young man, comes to private eye Cormoran Strike's London office to ask for help investigating a crime he thinks he witnessed as a child, Strike is left deeply unsettled. While Billy is obviously mentally distressed, not remembering concrete details, there is something sincere about him. But before Strike can question him further, Billy bolts from his office in a panic.
Trying to get to the bottom of the story, Strike and his assistant, Robin Ellacott, set off on a twisting trail that leads them into a secretive inner sanctum within Parliament, and to a beautiful but sinister manor house deep in the countryside.
And during this labyrinthine investigation, Strike's own life is far from straightforward: his newfound fame means he can no longer operate behind the scenes as he once did. Plus, his relationship with his former assistant is more fraught than ever - Robin is now invaluable in the business, but their personal relationship is much trickier.
Harry's Trees: A Novel by Jon Cohen     

A govt office worker who lost his wife.  An ER nurse whose husband died.  A little girl who sees magic everywhere.  This is a tale of love and loss.  It's funny, spiritual and thoroughly enchanting.  Just what we need in these turbulent times.
Compare to AJ Fikery and A Man Called Ove.
Elderly Lady is Up to No Good, by Helene Tursten
Maud is an irascible 88-year-old Swedish woman with no family, no friends, and…no qualms about murder. These funny, irreverent short stories will keep you laughing all the way to the retirement home.

Ever since her father's death when she was 18, Maud has lived in the family's spacious apartment rent-free, thanks to a contract loophole. That was how Maud learned that good things can come from tragedy. Now Maud contents herself with traveling the world and surfing the net from the comfort of her father's ancient armchair. It's a solitary existence and she likes it that way.

Over the course of her adventures, this bold lady will handle a crisis with a celebrity who has her eyes on Maud's apartment, foil the engagement of her long-ago lover, and dispose of some pesky neighbors. But when the local authorities find a dead body in Maud's apartment, will she finally become a suspect? 
Karen's Recommendations: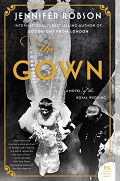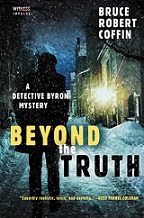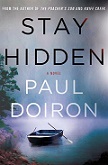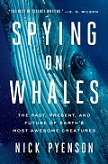 The Gown: a novel of the Royal Wedding, by Jennifer Robson
London, 1947: Besieged by the harshest winter, onerous shortages and rationing, the people of postwar Britain are enduring lives of quiet desperation despite the recent victory. Ann Hughes and Miriam Dassin are embroiderers at the famed Mayfair fashion house of Norman Hartnell. Together they forge an unlikely friendship, and due to their skill with intricate stitching and beadwork, are chosen for a singular honor: taking part in the creation of Princess Elizabeth's elegant wedding gown.

Toronto, 2016: Heather Mackenzie seeks to unravel the mystery of a set of embroidered flowers, a legacy from her grandmother. How did her beloved Nan, a woman who never spoke of her old life in Britain, come to possess the priceless samples that so closely resemble the motifs on the stunning gown worn by the Queen seventy years before? And what was her Nan's connection to the celebrated textile artist and holocaust survivor, Miriam Dassin?
Beyond the Truth, a Detective Byron mystery by Bruce Robert Coffin
     This 3rd book by retired Detective Sergeant Coffin, is a powerful good read. The story takes place here in Portland, with engrossing detail on the police investigation, uncovering layers of crime: robbery, drug dealing, and the shooting of a teenage basketball star.  When an attempt is made on life of the police officer who shot him, Byron shifts into overdrive. Was the attack merely retribution or something more sinister? Stir in the twisted political issues and you have a recipe for intrigue!
Stay Hidden by Paul Doiron
Warden Mike Bowditch is investigating a hunting "incident" without backup when heavy fog enshrouds the small island off the coast of Maine. The isolated setting is beautiful but troubled by too much alcohol, drugs, starving deer and two neo-Nazi brothers.  Doiron develops this array of characters making each one unique in this fascinating mystery with an unpredictable ending. He gives us the true flavor of island life with his descriptions of the woods, the changeable weather, the small towns and the people of Maine...
Spying on Whales, by Nick Pyenson
Wonderfully detailed non-fiction, divided into sections of interest. Interesting, informative.
Knowing whales means following them when they dive out of sight, tracing their evolution through desert fossils, and reading great writers as well as journals of dozens of scientists who chipped away at vast mysteries. If that doesn't seem easy, it could explain why only one person has done it all. This is his fantastic book.
******************************************************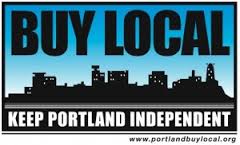 "Put down the mouse and shop near your house!"
Thanks again for your enthusiastic welcome. Every day our customers tell us they prefer to BUY LOCAL so thank you for supporting your neighborhood bookstore. Word of mouth recommendations for Letterpress helps us to expand and continue to serve your community. 

Letterpress Books is family owned, a member of the American Booksellers Assoc., & Portland Buy Local. 

"A mind needs books as a sword needs a whetstone, if it is to keep its edge."   George R.R. Martin
We appreciate your business!

Kath, Karen & John Paul