"Creating a Destination of Discovery"
"Put down the mouse and shop near your house!"
Open Monday through Wednesday open 9:00 am - 6:00 pm   

Extended hours Thurs, Fri & Saturday  open until 7:00 pm
Sundays  10:00 am - 6:00 pm 
Christmas Eve  9:00 AM - 4:00 pm
Christmas Day we will be closed.

Give us a call at 207-747-4232     mailto:[email protected]
John Paul will not be accepting Used Books until after January 15, 2019.
What makes our bookstore special?
      We will make recommendations especially for your taste. 
      New & Used Books that are fresh and unique. 
      Distinctive greeting cards & Maine Made gift items in a family-owned store.  
Please feel free to browse the new & used books on our shelves.
We are glad to order books - these come very quickly. Your gift books can be mailed directly.
***********************************************************************
HIGHLY RECOMMENDED STAFF PICKS
Our Top 5 Books from 2018: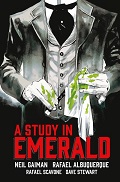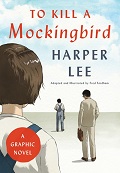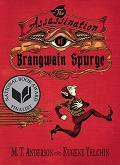 John Paul's Top 5:
A Study in Emerald, by Neil Gaiman
To Kill a Mockingbird Graphic Novel, by Harper Lee
Killers of the Flower Moon, by David Grann
Inventors, Makers, Barrier Breakers, by Pendred Noyce
Assassination of Brangwain Spurge, by M T. Anderson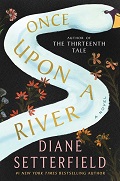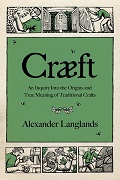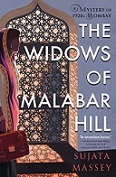 Kath's Top 5:
Once Upon a River, by Diane Setterfield

Lethal White, by Robert Galbraith
American by Day, by Derek Miller

Craeft, by Alexander Langlands

Widows of Malabar Hill, by Sujata Massey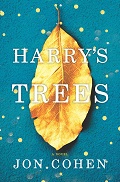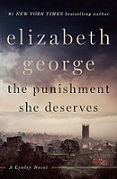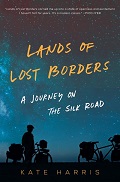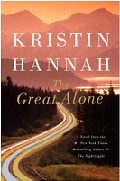 Karen's Top 5:
Harry's Trees, by Jon Cohen

Upwards!, by Laurie Apgar Chandler
The Punishment She Deserves, by Elizabeth George
Lands of Lost Borders, travel by Kate Harris
The Great Alone, by Kristen Hannah
******************************************************
Thank you to our many customers who donated new books to the Maine Children's Home for Little Wanderers for their Christmas packages.

These books are much appreciated by these kids who have no or few books of their own.
*************************************************
BRUCE COFFIN HAS A NEW MYSTERY THAT TAKES PLACE IN MAINE!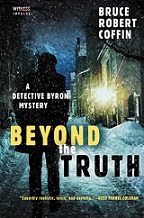 Beyond the Truth, a Detective Byron mystery, by Bruce Robert Coffin
This 3rd book by retired Detective Sergeant Coffin, is a powerful good read. The story takes place here in Portland, with engrossing detail on the police investigation, uncovering layers of crime: robbery, drug dealing, and the shooting of a teenage basketball star.  When an attempt is made on life of the police officer who shot him, Byron shifts into overdrive. Was the attack merely retribution or something more sinister? Stir in the twisted political issues and you have a recipe for intrigue!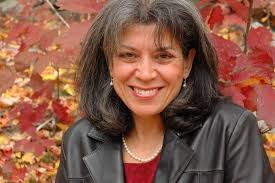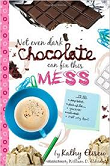 Kathy Eliscu, Maine Humorist & Author
will be signing her books from 1:00 this afternoon
Kathy's story "Unpacking Christmas" is included in the new Chicken Soup for the Soul: The Wonder of Christmas.
Kathy Eliscu is a retired RN, mom, and grandma whose Maine column "Lightly Roasted" has earned her two National Society of Newspaper Columnists awards for Humor. She's been widely published in Maine and beyond, and is the author of the humor novel Not Even Dark Chocolate Can Fix This Mess.
Kathy Eliscu, author/speaker
(207) 310-8981
[email protected]
"Not Even Dark Chocolate Can Fix This Mess"
www.notevendarkchocolate.com
  NOW EVERY DAY IS SENIOR DISCOUNT DAY!
We know you don't look or feel like a Senior, but if you are over 60 years we are now offering 15% off to seniors on all in-store items every day instead of just Tuesdays! 


*****************************************************************************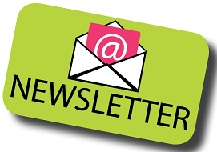 Would you like to receive our Weekly E-mail Newsletter?
Subscribe by sending your email to [email protected]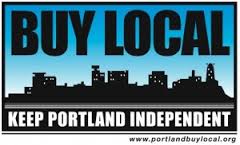 Thanks again for your enthusiastic welcome. Every day our customers tell us they prefer to BUY LOCAL so thank you for supporting your neighborhood bookstore. Word of mouth recommendations for Letterpress helps us to expand and continue to serve your community. 

Letterpress Books is family owned, a member of the American Booksellers Assoc., & Portland Buy Local. 

"A mind needs books as a sword needs a whetstone, if it is to keep its edge."   George R.R. Martin
We appreciate your business!

Kath, Karen & John Paul