"Creating a Destination of Discovery"
"Put down the mouse and shop near your house!"
Open Monday through Wednesday open 9:00 am - 6:00 pm   

Extended hours Thurs, Fri & Saturday  open until 7:00 pm
Sundays  10:00 am - 6:00 pm 
Christmas Eve  9:00 AM - 4:00 pm
Christmas Day we will be closed.

Give us a call at 207-747-4232     mailto:[email protected]
John Paul will not be accepting Used Books until after January 15, 2019.
What makes our bookstore special?
      We will make recommendations especially for your taste. 
      New & Used Books that are fresh and unique. 
      Distinctive greeting cards & Maine Made gift items in a family-owned store.  
Please feel free to browse the new & used books on our shelves.
We are glad to order books - these come very quickly. Your gift books can be mailed directly.
***********************************************************************
HIGHLY RECOMMENDED STAFF PICKS
Our Top 5 Books from 2018: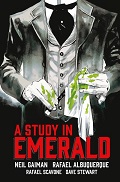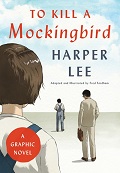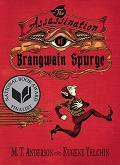 John Paul's Top 5:
A Study in Emerald, by Neil Gaiman
This supernatural mystery set in the world of Sherlock Holmes and Lovecraft's Cthulhu Mythos features a brilliant detective and his partner as they try to solve a horrific murder.

The complex investigation takes the Baker Street investigators from the slums of Whitechapel all the way to the Queen's Palace as they attempt to find the answers to this bizarre murder of cosmic horror!  
To Kill a Mockingbird Graphic Novel, by Harper Lee
A beautifully crafted graphic novel adaptation of this beloved American classic.
A haunting portrait of race and class, innocence and injustice, hypocrisy and heroism, and tradition in the Deep South of the 1930s, remains as important today as it was during the turbulent years of the Civil Rights movement. Scout, Jem, Boo Radley, Atticus Finch, and the small town of Maycomb, AL, are captured in vivid and moving illustrations by artist Fred Fordham, illuminating the complexities of human nature with humor, unwavering honesty, and a tender, nostalgic beauty.
Killers of the Flower Moon, by David Grann
In the 1920s, some of the richest people in the world were members of the Osage Indian nation in Oklahoma. After oil was discovered beneath their land, they rode in chauffeured autos, built mansions, and sent their children to study in Europe. Then the Osage began to be killed off. The family of Mollie Burkhart was a prime target. Her relatives were shot and poisoned, and members of the tribe began to die under mysterious circumstances. In the Wild West—where oilmen like J. P. Getty made their fortunes —many of those who dared to investigate the killings were murdered. As the death toll climbed to 24 the FBI took up the case. The bureau's first major homicide investigation and they bungled the case. The young director, J. Edgar Hoover, turned to a former Texas Ranger to unravel the mystery. He put together an undercover team, including one of the only American Indian agents in the FBI. The agents infiltrated the region, adopting the latest techniques of detection. Together they began to expose one of the most chilling conspiracies in US history. Based on startling new evidence, the book is a masterpiece of research, revealing sinister secrets. It is a searing indictment of prejudice toward American Indians that allowed the murderers to operate with impunity for so long.  Uutterly compelling, but emotionally devastating.
Inventors, Makers, Barrier Breakers, by Pendred Noyce
What does it take to change the world? This book provides inspiring, in-depth stories of more than 25 diverse men & women who were American inventors and entrepreneurs, from Colonial times to the present. Richly illustrated with photographs in color and black & white, it focuses on the process of invention, its joys and frustrations, social progress, and the obstacles each inventor had to overcome.
A final section entitled "What About You?" encourages readers to be innovators, explicitly calling attention to the tremendous diversity of the individuals profiled.
Assassination of Brangwain Spurge, by M T. Anderson
Uptight elfin historian Brangwain Spurge is on a mission: survive being catapulted across the mountains into goblin territory, deliver a priceless peace offering to their mysterious dark lord, and spy on the goblin kingdom from which no elf has returned alive in more than 100 years. His host, the goblin archivist Werfel, is delighted to show Brangwain around. They should be the best of friends, but a series of extraordinary double crosses, blunders & cultural misunderstandings throws these two bumbling scholars into the middle of a crisis that may spell death for them, and war for their nations. A hilarious, biting social commentary that could only come from National Book Award winner M. T. Anderson and Newbery Honoree Eugene Yelchin, this tale is rife with thrilling action and visual humor…and a comic disparity shows the ultimate victor in war is not who won the battles, but who gets to write the history.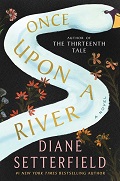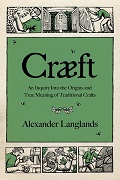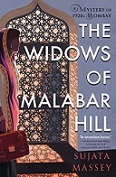 Kath's Top 5:
Once Upon a River, by Diane Setterfield

"I loved this book. When I finished it, I just wanted to hug it.  Diane Setterfield gives us characters we love and an atmospheric setting for her wonderful tale.  And the dialogue: you can hear the accents without the use of dialect. Just marvelous writing.  My favorite book of the year." - Kath
This is magical, bewitching storytelling...high prose expressed with rare clarity with a kind of moral dreaminess…  a powerful new novel about the wrenching disappearance of three little girls and the wide-reaching effect it has on their small town. On a dark midwinter's night in an ancient inn on the river Thames, an extraordinary event takes place. The regulars are telling stories when the door bursts open on a grievously wounded stranger. In his arms is the lifeless body of a small child. Hours later, the girl stirs, takes a breath and returns to life. Is it a miracle? Is it magic? Or can science give an explanation? These questions have many answers, some of them quite dark indeed.
Lethal White, by Robert Galbraith
When Billy, a troubled young man, comes to private eye Cormoran Strike's office to ask for his help investigating a crime he thinks he witnessed as a child, Strike is left deeply unsettled. While Billy is obviously mentally distressed, and cannot remember many concrete details, there is something sincere about him and his story. But before Strike can question him further, Billy bolts from his office in a panic.
Trying to get to the bottom of Billy's story, Strike and Robin Ellacott - once his assistant, now a partner in the agency - set off on a twisting trail that leads them through the backstreets of London, into a secretive inner sanctum within Parliament, and to a beautiful but sinister manor house deep in the countryside.
And during this labyrinthine investigation, Strike's own life is far from straightforward: his newfound fame means he can no longer operate behind the scenes as he once did. Plus, his relationship with his former assistant is more fraught than ever - Robin is now invaluable in the business, but their personal relationship is much trickier.
American by Day, by Derek Miller

Wonderful sequel to Norwegian by Night is refreshingly funny, slyly perceptive. The competitive interplay between Chief Inspector Sigrid from Norway, and the New York Sheriff, Irving Wylie, keeps the story rolling along – funny but intense – as they search for her missing brother, Marcus.
Sigrid knew the US was a weird place. She'd heard stories, seen the movies, read the books. But now she has to actually go there; to that land across the Atlantic where her brother is implicated in the mysterious death of a prominent academic. Sigrid is plunged into America where race & identity, politics & promise, reverberate in every aspect of daily life. Working with the police, she must negotiate the local political minefields and navigate the Adirondacks backwoods to uncover the truth before events escalate further.
Craeft, by Alexander Langlands

Our modern understanding of craft only skims the surface. The author's journeys along the Atlantic seaboard of Europe, from Spain through France, England to Scotland and Iceland in search of the lost meaning of craft. Reaching far back to the Neolithic period, he combines deep history with scientific analyses & personal anecdotes. He herds sheep, keeps bees, tans hides, spins wool, and thatches roofs. We learn that scythes work much better on tall grass than the latest model of weed trimmers, that you can spin wool using a large wooden spoon, and that it was once considered criminal to work on animal hides before soaking them.
In Old English the word craeft signified knowledge, wisdom, and resourcefulness. Rediscovering craft will connect us with our past, our sense of place, and the capacity to survive in the harshest landscapes. Craeft helps us appreciate human ingenuity and the passing on of traditions.
Widows of Malabar Hill, by Sujata Massey

A harrowing story with a great mystery and charm! Life for a single woman in 1916 Bombay is fraught. But Perveen has the support of her lawyer father and is herself educated as the only female lawyer. She becomes essential when the law firm needs to interview 3 widows living in full purdah, secluded from the world. When their house agent is murdered, the male police have no access to interview the women. But as Perveen examines the paperwork, she notices something strange: all three of the wives have signed over their full inheritance to a charity. What will they live on? Perveen is suspicious, especially since one of the widows has signed her form with an X—meaning she probably couldn't even read the document.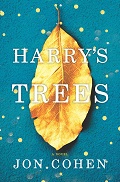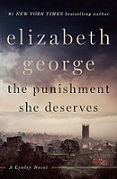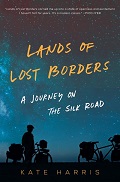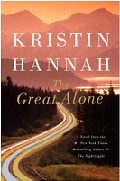 Karen's Top 5:
Harry's Trees, by Jon Cohen

A govt office worker who lost his wife.  An ER nurse whose husband died.  A little girl who sees magic everywhere.  This is a tale of love and loss.  It's funny, spiritual and thoroughly enchanting.  Just what we need in these turbulent times.
34-year-old Harry Crane works as an analyst for the US Forest Service. When his wife dies suddenly, he is unable to cope. Leaving his job and his old life behind, Harry makes his way to the remote woods of northeastern Pennsylvania's Endless Mountains, determined to lose himself. But fate intervenes in the form of a fiercely determined young girl named Oriana. She and her mother, Amanda, are struggling to pick up the pieces from their own tragedy—Amanda stoically holding it together while Oriana roams the forest searching for answers. And in Oriana's magical, willful mind, she believes that Harry is the key to righting her world.
Upwards!, by Laurie Apgar Chandler
Upwards is poetically written with joy, spunk and honesty. It is beautifully, utterly descriptive, bringing the bounty of our Maine woods into the heart: the flowers, wildlife, ferns & trees. I love traveling the rivers and lakes with her because Chandler evokes such wonderful memories and shows the wind, mud and blackflies only as challenges to be overcome. And her historical anecdotes are a fine bonus.
The Punishment She Deserves, by Elizabeth George
Detective Sergeant Barbara Havers and Inspector Thomas Lynley are at it again. This is a long, long mystery but you will enjoy every page as they spar with their seniors.  It seems everybody has something to hide, a problem to resolve, a conflict with what should be done vs. how to handle the issues without destroying the people.  An excellent, juicy, beguiling story.
Lands of Lost Borders, travel by Kate Harris
A very special memoir which is really a travelogue of bicycling the Silk Roads. Enjoy Harris' witty, fascinating anecdotes and historical references, as well as tales of the kind people who helped them along the way when food was scarce or it was dangerous to sleep outdoors.
Kate and her friend Mel endured extreme weather & road conditions, handling paperwork and police checkpoints with amazing humor and astounding good luck.
The Great Alone, by Kristen Hannah
If you enjoyed The Nightingale, you will love this new story of survival of the human spirit. It takes place in the last American frontier – Alaska.  13-year-old Leni struggles to handle not only grizzlies, wolves and dropping temperatures, but also the demon rages her father suffers resulting from his memories of being a Vietnam POW.
In a wild, remote corner of Alaska, the Allbrights find a fiercely independent community of strong men and even stronger women. The long, sunlit days and the generosity of the locals make up for the newcomers' lack of preparation and dwindling resources.
But as winter approaches and darkness descends, Ernt's fragile mental state deteriorates. Soon the perils outside pale in comparison to threats from within. In their small cabin, covered in snow, blanketed in 18 hours of night, Leni and her mother learn the terrible truth: they are on their own.  A powerful and compelling story.
******************************************************
Thank you to our many customers who donated new books to the Maine Children's Home for Little Wanderers for their Christmas packages.

These books are much appreciated by these kids who have no or few books of their own.
*************************************************   

  NOW EVERY DAY IS SENIOR DISCOUNT DAY!
We know you don't look or feel like a Senior, but if you are over 60 years we are now offering 15% off to seniors on all in-store items every day instead of just Tuesdays! 


*****************************************************************************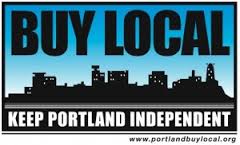 Thanks again for your enthusiastic welcome. Every day our customers tell us they prefer to BUY LOCAL so thank you for supporting your neighborhood bookstore. Word of mouth recommendations for Letterpress helps us to expand and continue to serve your community. 

Letterpress Books is family owned, a member of the American Booksellers Assoc., & Portland Buy Local. 

"A mind needs books as a sword needs a whetstone, if it is to keep its edge."   George R.R. Martin
We appreciate your business!

Kath, Karen & John Paul