Saturday Signings
Meet our Local Authors
Saturday, November 16th  from 11:00 AM - 1:00 PM       

Gracie & Albert, a memoir by local author, Cheryl Gillespie
The portrait of a young couple in 1848 rural Maine. Gracie is struggling with mental illness in a public psychiatric hospital. Dealing with the guilt of having his wife involuntarily committed, Albert is holding himself and their 2 young sons together. The reader is tossed between the primitive institution and an outside community rife with intolerance for the illness. Based on the author's parents, her recollection of the mother's stories, and actual records from the Augusta State Hospital.
https://cheryl-writes.com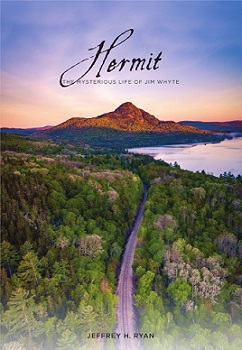 Jeffrey Ryan            Meet & Greet       
Saturday October 19   10:30 – 1:00 PM
Hermit: the Mysterious Life of Jim Whyte
     When Jim Whyte settled outside of Monson, Maine, in 1895, people were puzzled. A world traveler who spoke six languages fluently, Whyte arrived with sacks full of money and a fierce desire to keep to himself. Based on the true story, Hermit follows one man's quest to discover the truth about his incredible secret life before it's too late.