Staff Picks -  Outstanding Titles We Enjoy & Recommend
The Mirror & the Light, by Hillary Mantel            We have Signed Copies of this, #3 in the Wolf Hall trilogy!
England, May 1536. Anne Boleyn is dead, decapitated. As her remains are bundled into oblivion, Thomas Cromwell breakfasts with the victors. The blacksmith's son from Putney emerges from the Spring bloodbath to continue his climb to power and wealth, while his formidable master, Henry VIII, settles to short-lived happiness with his 3rd queen before Jane dies giving birth to the male heir he most craves.
Cromwell is a man with only his wits to rely on; he has no great family to back him, no private army. Despite rebellion at home, traitors plotting abroad and the threat of invasion testing Henry's regime, Cromwell's robust imagination sees a new country in the mirror of the future. But can a nation, or a person, shed the past like a skin? Do the dead continually unbury themselves? What will you do, the Spanish ambassador asks Cromwell, when the king turns on you, as sooner or later he turns on everyone close to him?

This is defining portrait of predator and prey, of a ferocious contest between present and past, between royal will and a common man's vision: of a modern nation making itself through conflict, passion, and courage.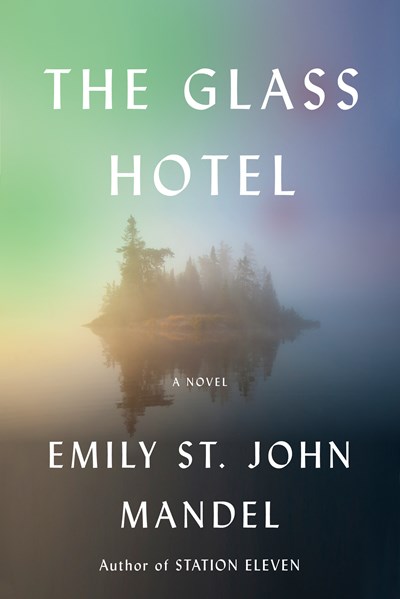 The Glass Hotel, by Emily St. John Mandel
At its heart, this is a ghost story in which every boundary is blurred, from the moral to the physical... In luminous prose, Mandel shows how easy it is to become caught in a web of unintended consequences and how disastrous it can be when such fragile bonds shatter under pressure. A strange, subtle, and haunting novel...  - Kirkus Reviews
The author stuns us once again with her gorgeous writing and her ability to craft a story that is awash with empathy and truth. She amazes me every time.   - Kath
   Wild One, a mystery by Nick Petrie
     Losing ground in his fight against post-traumatic claustrophobia, war veteran Peter Ash has no intention of getting on an airplane, until a grieving woman asks him to find her 8-year-old grandson. The woman's daughter has been murdered. Erik, the husband, is the sole suspect; he took his young son and fled to Iceland for the protection of his lawless family. Finding the boy gets complicated when Peter is met at the airport by a man from the US Embassy. For reasons unknown and unofficial, Peter's own government doesn't want him in Iceland. The police give Peter 2 days of sightseeing before he must board the first available seat home. When they realize Peter isn't going until he accomplishes his mission, they start hunting him. From the capital to a rusty fishing vessel to a remote farm near the arctic, Peter must confront his growing PTSD and a powerful snowstorm to find the killer, save the boy, and keep himself out of Icelandic prison—or a cold grave.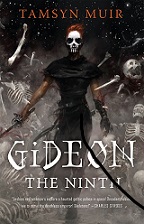 Gideon the Ninth, the Locked Tomb trilogy, by Tamsyn Muir
A combination of absolute favorite things: swords and magic and spaceships and far future tech, plus childhood angst, slow-build romance, and characters banding together to solve mysteries in a haunted space palace. Unveiling a solar system of swordplay, cutthroat politics, and necromancers, these characters leap off the page.
Absolute perfection! Do yourself a favor and read this book even if you think dark, sarcastic space fantasy isn't your thing. Because it will be after this!  - Kath
    Lady Clementine, a novel by Marie Benedict
     Lady Churchill was an astounding woman who definitely walked the walk! She not only helped Winston with his speeches but implemented ways to help the suffering British people: improving the air raid shelters, encouraging business and government to employ women in multiple capacities as the male soldiers were fighting the war. She went out each night to inspect bomb damage and personally learn how the people were surviving - then finding ways to help. A very hands-on Prime Minister's wife!

An incredible story focusing on one of the people who had the most influence during World War I and World War II. In 1909, Clementine steps off a train with her new husband, Winston. An angry woman emerged from the crowd to attack, shoving him in the direction of an oncoming train. Just before he stumbled, Clementine grabbed him by his suit jacket. This will not be the last time Clementine Churchill saves her husband.
   Night Country, a Hazel Wood novel by Melissa Albert
     Alice Proserpine dives back into a menacing, mesmerizing world of dark fairy tales and hidden doors. Follow her and Ellery Finch as they learn The Hazel Wood was just the beginning, and that worlds die not with a whimper, but a bang.
With Finch's help, Alice escaped the Hinterland and her reclusive grandmother's dark legacy. Now she and the rest of the dregs of the fairy tale world have washed up in New York City, where Alice is trying to make a new, unmagical life. But something is stalking the Hinterland's survivors and she suspects their deaths may have a darker purpose. Meanwhile, in the winking out world of the Hinterland, Finch seeks his own adventure, and—if he can find it—a way back home...
   On the Field With....Megan Rapinoe, Alex Morgan, Carli Lloyd, and Mallory Pugh, by Matt Christopher     This action-packed, inspiring collection of brand new biographies takes young readers onto the field with their favorite soccer stars.
The U.S. women's national soccer team cemented their legendary status with the 2019 World Cup championship. Get to know four of the team's most talented players: the steadfast Carli Lloyd, superstar Alex Morgan, newcomer Mallory Pugh, and fearless Megan Rapinoe. Experience the biggest moments of their careers, and the journeys that brought these players together. Complete with stats and photographs, this book makes the perfect gift for any young sports fan.
HIGHLY RECOMMENDED STAFF PICKS
Graphic Novels
   Cheshire Crossing, by Andy Weir
What happens to Alice when she comes back from Wonderland? Wendy from Neverland? Dorothy from Oz? The 3 meet here, at Cheshire Crossing -- a boarding school where girls like them learn how to cope with their supernatural experiences and harness their magical world-crossing powers. But the trio, now teenagers, who've had their fill of meddling authority figures, aren't content to sit in a classroom. Soon they're dashing from one universe to the next, leaving havoc in their wake and, inadvertently, bringing the Wicked Witch and Captain Hook together in a deadly supervillain love match. To stop them, the girls will have to draw on all of their powers... and marshal a team of unlikely allies from across the magical multiverse.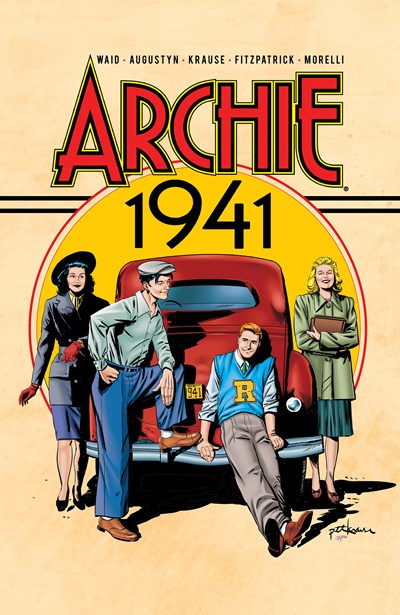 Archie 1941, by Mark Waid
World War II is looming, with Archie and many young men from Riverdale close to enlistment age. If you're a Riverdale teen, how would you cope with a looming world-changing event? The story finds Riverdale dealing with the impact of the impending war on their small town and the personal lives of Archie, Betty, Veronica, Jughead, and Reggie. The story will allow fans a chance to see the real-world consequences and drama of the war through the eyes of the teenagers, but with the humor, heart, milkshakes, and dates that come with any Riverdale tale.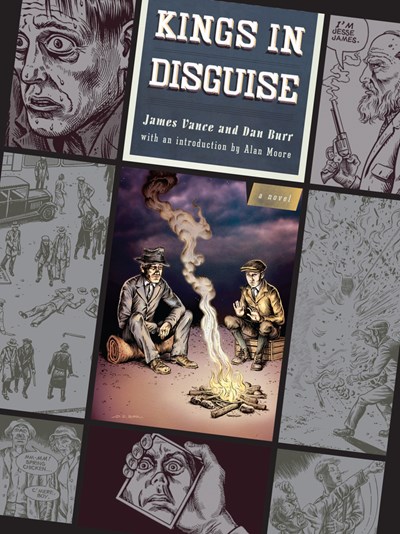 Kings in Disguise, by James Vance
When father disappears and his brother gets arrested, 13-year-old Freddie finds himself homeless and adrift, trying to survive the Detroit labor riots, amid the furor of violent, anti-communist mobs. The story a young man's adventures and coming of age during the Great Depression. Freddie Bloch, alone, rides the rails across the country in search of his father. Along the way, he encounters the best and worst mankind has to offer.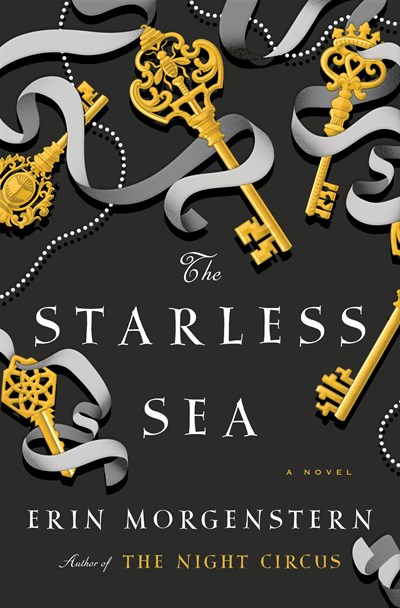 The Starless Sea, a novel by Erin Morgenstern
A timeless love story set in a secret underground world—a place of pirates, painters, lovers, liars, and ships that sail upon a starless sea.Zachary Ezra Rawlins is a graduate student in Vermont when he discovers a mysterious book hidden in the stacks. As he turns the pages, entranced by tales of lovelorn prisoners, key collectors, and nameless acolytes, he reads something strange: a story from his own childhood. Bewildered by this inexplicable book and desperate to make sense of how his own life came to be recorded, Zachary uncovers a series of clues—a bee, a key, and a sword—that lead him to a masquerade party in New York, to a secret club, and through a doorway to an ancient library hidden far below the surface of the earth.
Zachary travels the twisting tunnels, darkened stairwells, crowded ballrooms, and sweetly soaked shores of this magical world, discovering his purpose—in both the mysterious book and in his own life.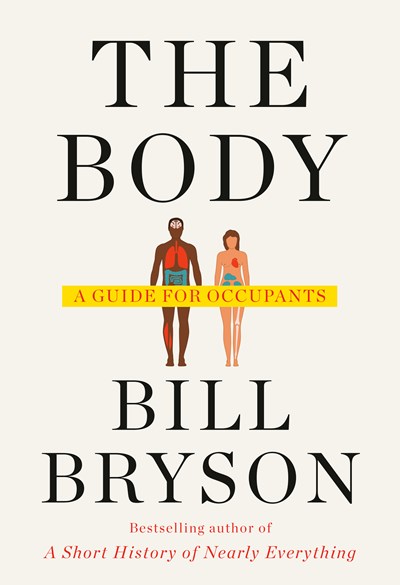 The Body: a Guide for Occupants, Science by Bill Bryson
     A head-to-toe tour of the marvel that is the human body. As addictive as it is comprehensive, this is an owner's manual for everybody. Bryson once again proves himself to be an incomparable companion as he guides us through the human body—how it functions, its remarkable ability to heal itself, and (unfortunately) the ways it can fail. Full of extraordinary facts (your body made a million red blood cells since you started reading this) and irresistible Bryson-esque anecdotes. He will lead you to a deeper understanding of the miracle that is life in general and you in particular. Bryson writes with generous doses of wondrous, compulsively readable facts and information.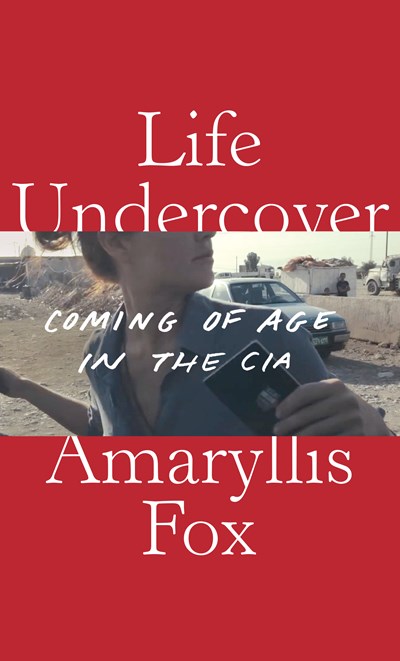 Life Undercover: Coming of Age in the CIA
a biography by Amaryllis Fox
     Reminds me of Nancy Drew grown up! Learn about CIA training – these young people get extra points for bravery. Fox's story is astounding with a shocking twist near the end. This skillful woman has enough guts and determination to achieve her goals in the face of incredible odds.
The story of her 10 years in the most elite clandestine ops unit of the CIA, hunting the world's most dangerous terrorists in 16 countries while marrying and giving birth to a daughter.
Amaryllis was in her last year at Oxford studying theology and international law when her writing mentor, Daniel Pearl, was captured and beheaded. Galvanized by this brutality, she applied to a master's program in conflict & terrorism at Georgetown's School of Foreign Service, where she created an algorithm that predicted, with uncanny certainty, the likelihood of a terrorist cell arising in any village around the world. At 21, she was recruited by the CIA. Her first assignment was analyzing hundreds of classified cables daily from foreign governments, synthesizing them into briefs for the President. Her next assignment was at the Iraq desk in the Counterterrorism center. Fox was deployed as a spy under non-official cover—the most difficult and coveted job in the field - as an art dealer/indigenous art specialist and sent to infiltrate terrorist networks in the Middle East and Asia.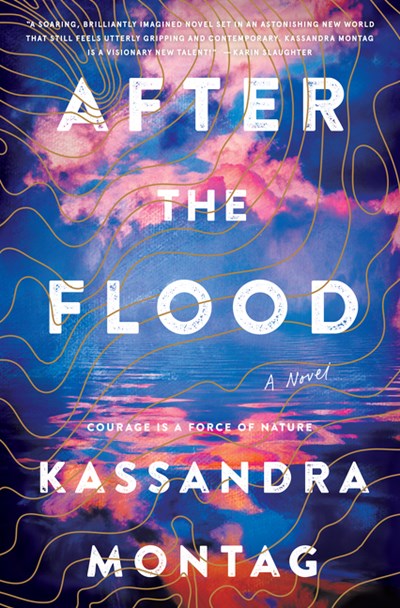 After the Flood, by Kassandra Montag    $27.99   9780062889362
Rising floodwaters have covered the globe, leaving nothing but mountaintop colonies surrounded by open water. Myra and her precocious 7-year-old daughter, Pearl, fish from their small boat, visiting dry land to trade for supplies and information. For years, Myra has grieved the loss of her daughter, Rowena, who was stolen by her husband after the deluge overtook their Nebraska home. Then Myra discovers Row was seen in a camp near the Artic Circle. Throwing caution aside they embark on a perilous voyage into the icy northern seas, joining a larger ship of people who hope to build a safe haven in this dangerous world. But secrets, lust, & betrayals threaten the dream; their fortunes take a shocking, bloody turn.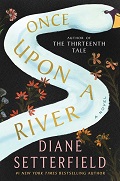 Once Upon a River, by Diane Setterfield 
$17.00  isbn 9780743298087

When I finished it, I just wanted to hug it. Setterfield gives us characters we love and an atmospheric setting for her wonderful tale.  And the dialogue: you can hear the accents without the use of dialect. Just marvelous writing.  My favorite book of the year." - Kath
This is magical, bewitching storytelling...high prose expressed with rare clarity with a kind of moral dreaminess…  a powerful novel about the wrenching disappearance of 3 little girls and the wide-reaching effect it has on their small town. On a dark midwinter's night in an ancient inn on the river Thames, an extraordinary event takes place. The regulars are telling stories when the door bursts open on a grievously wounded stranger. In his arms is the lifeless body of a small child. Hours later, the girl stirs, takes a breath and returns to life. Is it a miracle? Is it magic? Or can science give an explanation? These questions have many answers, some of them quite dark indeed.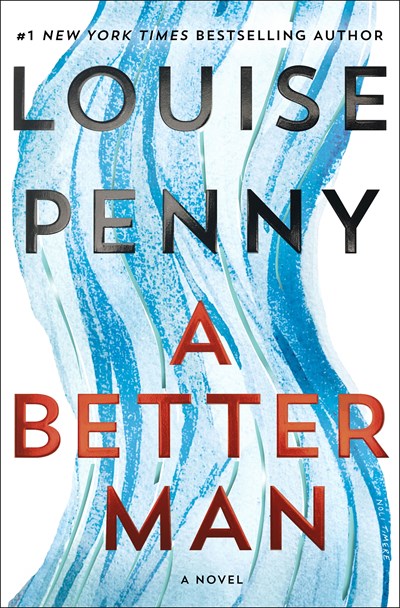 A Better Man, by Louise Penny                 $28.99    9781250265074
It's Gamache's 1st day back as head of homicide, a job he shares with Jean-Guy Beauvoir. Flood waters are rising across the province. In the midst of the turmoil, a man approaches the Chief, pleading for help in finding his daughter. As crises pile up, Gamache tries to hold off the chaos, and realizes his search for Vivienne should be abandoned. But with a daughter of his own, he finds himself developing a profound, perhaps unwise, empathy for her distraught father. Hounded by the question, how would you feel…, he resumes the search.

As the rivers rise, and the social media onslaught against Gamache becomes more cruel, a body is discovered. And in the tumult, mistakes are made. He faces a burning question. What would you do if your child's killer walked free?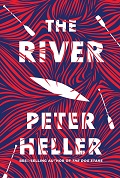 The River, a mystery by Peter Heller   $25.95  isbn 9780525521877

Two college students on a wilderness canoe trip—a gripping tale of a friendship tested by fire, white water, and violence.

Wynn and Jack have been best friends since freshman year, with a shared love of mountains, books, and fishing. Wynn is a gentle giant, a Vermont kid never happier than when his feet are in the water. Jack is more rugged, raised on a ranch in Colorado where sleeping under the stars & cooking on a fire came as naturally to him as breathing. When they decide to canoe the Maskwa River in northern Canada, they anticipate long days of paddling, picking blueberries, nights of stargazing and reading paperback Westerns. But a fast-moving wildfire adds unexpected urgency to the journey. When they hear a man and woman arguing on the fog-shrouded riverbank and decide to warn them about the fire, their search for the pair turns up nothing and no one. But: The next day a man appears on the river, paddling alone. Is this the man they heard? And, if he is, where is the woman? From this charged beginning, Heller unspools a heart-pounding story of desperate wilderness survival.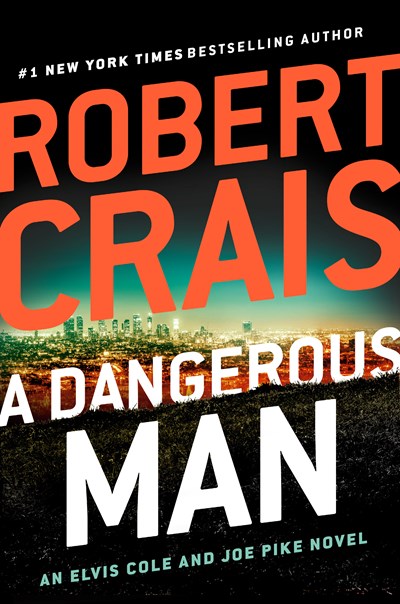 A Dangerous Man, a thriller by Robert Crais 
$28.00  isbn 9780525535683

Joe Pike's most perilous case to date:  Joe didn't expect to rescue a woman that day. He went to the bank same as anyone goes to the bank, and returned to his Jeep. So when Isabel Roland, the lonely young teller who helped him, steps out of the bank on her way to lunch, Joe is on hand when two men abduct her. Joe chases them down, and the men are arrested. But instead of putting the drama to bed, the arrests are only the beginning of trouble for Joe & Izzy.

After posting bail, the two abductors are murdered and Izzy disappears. Pike calls on his partner, Elvis Cole, to help learn the truth. What Elvis uncovers is a twisted family story that involves corporate whistleblowing, huge amounts of cash, the Witness Relocation Program, and a long line of lies. But what of all that did Izzy know? Is she a perpetrator or a victim? And how far will Joe go to find out?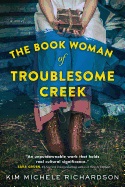 The Bookwoman of Troublesome Creek, by Kim Michelle Richardson      $15.99    isbn  9781492671527
Amazing historical novel of the women and men who delivered library books on horseback to remote mountain notches in the Appalachian mountains of Kentucky. Cussy Mary Carter is the last of the Blue People, whose father is a coal miner, trying to marry her off for her own safety – with disastrous consequences. This fascinating story gives us a very personal look at white prejudice and into the lives of these isolated people struggling to survive.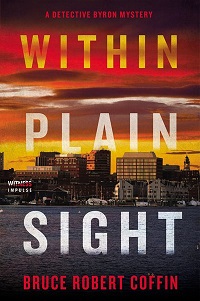 Within Plain Sight, a Detective Byron mystery by Bruce Robert Coffin   $11.99   isbn 9780062971340

     This terrific new thriller by retired Detective Sergeant Coffin, is a powerful good read. Starts with a bang and the action carries through with every chapter, every page! The Portland setting is so familiar, the characters are believable and what a juicy story!  The story takes place here in Portland, with engrossing detail on the police investigation, uncovering layers of crime. Stir in the twisted political issues and you have a recipe for intrigue!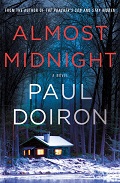 Almost Midnight, a Maine Game Warden mystery by Paul Doiron  $27.99   isbn 9781250102416

This newest thriller has a chilling start with Mike Bowditch's good friend involved with murders in the Maine State Prison and the news that Shadow, the wolf-dog Mike cared for when he was a pup, was shot with a cross-bow bolt. With fine description of the natural beauty of the Maine woods.The death of Maine's last wild wolf leads Bowditch to a criminal conspiracy. The warden already has a troubling mystery on his hands: finding the archer who mortally wounded Shadow. Then he learns his best friend, Billy Cronk, has been released from prison after heroically defending a female guard from a stabbing. When the conspirators pursue Billy's wife and children to a "safe" cabin in the woods, Mike rushes to their defense only to find himself outnumbered, outgunned—and maybe out of options.
I love these Maine game warden mysteries. Doiron gives us plenty to enjoy with his descriptions of the natural beauty of the Maine woods, and the cleverness, kindness & trust of Mike's friends and co-workers.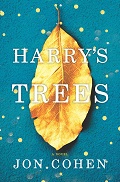 Harry's Trees: A Novel by Jon Cohen      $16.99  isbn 9780778308829

A govt office worker who lost his wife.  An ER nurse whose husband died.  A little girl who sees magic everywhere.  This is a tale of love and loss.  It's funny, spiritual and thoroughly enchanting.  Just what we need in these turbulent times.
Compare to AJ Fikery and A Man Called Ove.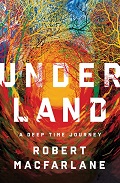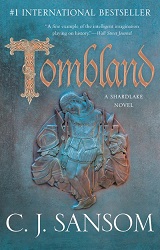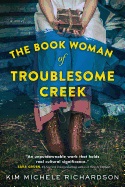 Underland, a Deep Time Journey,  Nature by Robert Macfarlane  $27.95
Global in its geography and written with great lyricism and power, Underland speaks powerfully to our present moment. Taking a deep-time view of our planet, Macfarlane here asks a vital and unsettling question: "Are we being good ancestors to the future Earth?" This book marks long-term mapping of the relations of landscape and the human heart. From its remarkable opening pages to its deeply moving conclusion, it is a journey into wonder, loss, fear, and hope. At once ancient and urgent, it that will change the way you see the world.
Traveling from prehistoric art of Norwegian sea caves to the blue depths of the Greenland ice cap, from Bronze Age funeral chambers to the catacombs below Paris, and from the underground fungal networks whereby trees communicate, to a deep-sunk hiding place where nuclear waste will be stored for 100,000 years to come. These are unforgettable stories of descent into the underland made across history by explorers, artists, cavers, divers, mourners, dreamers, and murderers.
Tombland, a Matthew Shardlake mystery, by CJ Sansom  $18.99

Magnificent!  These 800 pages are all needed for Sansom to tell the story fully. It's another fascinating pageturner. The historical notes are an added bonus.
A new CJ Sansom novel is always worth the wait. His writing and research are excellent, as are his characters and choice of historical events. You are transported to Tudor England. I've always enjoyed that he doesn't focus solely on the nobility, but gives us a glimpse of all levels of Tudor society.
Book Woman of Troublesome Creek, by Kim Michele Richardson   $15.99

Cussy Mary Carter is the last of her kind, her skin the color of a blue damselfly, whose father is a coal miner, trying to marry her off for her own safety – with disastrous consequences. As a member of the Pack Horse Library Project, Cussy delivers books to the hill folk of Troublesome, hoping to spread learning in these desperate times. But not everyone is so keen on Cussy's family or the Library Project, and many Kentuckians are quick to blame a Blue for any trouble in their small town. This is a story of raw courage, fierce strength, and one woman's determination to bring a little bit of hope to the Appalachians.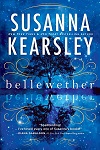 Burning Bright, by Nicholas Petrie    $16.00

Whoa! This is the best pairing since Tarzan and Jane, but cutting edge current! Think Jack Reacher meets Wonder Woman; they both are clever, resourceful and powerful, but each with an Achilles heel that renders them humanly endearing. Petrie grabs your attention for this thriller with the very first paragraph! - Karen
Bellewether, by Susanna Kearsley    $16.99

Kearsley smoothly transitions from one time period to the next with just an a tricky phrase. Her love story during the 1850's and in present time, runs with unbroken interest as we anticipate the next move; and the ghost story ties it all together. 
Beginning with the French & Indian War, this thriller is with rich historical resonance! It's the summer of 1759, and the world is at war. Loyalties are complicated. Many in New York have been playing a treacherous game with their British rulers. In this world of conflict and secrecy, a young captured French Canadian lieutenant is billeted with a Long Island family, only to find himself drawn to the daughter of the house. He cannot speak her language, but he can see into her soul. Legend has it that their love ended tragically, but centuries later, a young historian discovers that the clues they left behind might unveil the true story.   - Karen
News of the World, by Paulette Jiles    $15.99
Jiles captures the flavor of the post-Civil War American West perfectly in this tale built around two very strong characters. Captain Kidd brings news to isolated Texans by giving paid readings drawn from East Coast and European news articles. The elderly widower accepts the task of returning a ten-year-old girl to her faraway relatives.  She had earlier been captured by the Kiowa and adapted to their Indian ways. Now her crafty intelligence and surprising skill helps to save them both from attack. I do love westerns and recommend this pageturner highly!

KATHERINE'S FAVORITES - HIGHLY RECOMMENDED 
Celine: a novel by Peter Heller  $16.00

Celine is a hard-nosed, Glock-carrying though aged private investigator with a stellar reputation. But when a young woman, Gabriela, asks for her help, a world of mystery and sorrow opens up. Her father was a photographer who went missing on the border of Montana and Wyoming. He was assumed to have died from a grizzly mauling, but his body was never found. When she undertakes finding the missing father, Celine and her husband Pete, overcome her health (and lifestyle) to track him down. These characters are unique, family ties are strong, and you will want to follow Celine on more adventures!


Stone Circle, a mystery by Elly Griffiths   $27.00

A new chilling entry to the Ruth Galloway series, she and DCI Nelson are haunted by a ghost from their past, just as their future lands on shaky ground.

Nelson has been receiving anonymous threatening letters. They are reminiscent of ones he received in the past, from the person who drew him into a case that's haunted him for years. At the same time, Ruth receives a letter purporting to be from that very same person—her former mentor, and the reason she first started working with Nelson. But the author of those letters is dead… or is he?
The past is reaching out for Ruth and Nelson, and its grip is deadly.
Quiet: The Power of Introverts in a World that Can't Stop Talking, by Susan Cain    $18.00

This intelligent and often surprising book is a pleasure to read and will make introverts and extroverts alike think twice about the best ways to be themselves and interact with differing personality types.  -  by Katherine
The Alchemists Daughter, #1 in Bianca Goddard series, by Mary Lawrence    $18.00

In the year 1543 of the turbulent reign of King Henry the VIII, Bianca Goddard, the daughter of a notorious alchemist finds herself suspected of cold-blooded murder. She employs her knowledge of herbs and medicinal plants to concoct remedies for the disease-ridden poor in the squalid slums of London. But when her friend Jolyn comes to her complaining of severe stomach pains, but the prescription seems to kill her on the spot. Bianca suspects Jolyn may have been poisoned before coming to her but the local constable is not convinced. Bianca must apply her knowledge of the healing arts to deduce exactly how her friend was murdered and by whom.
Unique characters, a twisty plot and a bold, bright heroine.    
American by Day by Derek B. Miller   $14.99

Norwegian by Night is one of my favorite novels, so you can understand my trepidation regarding this sequel. The story picks up about a month later, with Police Chief Sigrid Odegard, who is struggling with the outcome of Sheldon Horowitz's adventures, and while on leave, travels to America to find her brother. I needn't have worried. This novel is just as great as the first. Beautifully written with snappy dialogue, great characters, and most importantly - soul. - Katherine
A Gentleman in Moscow, by Amor Towles   $17.00

War & Peace meets Eloise in this absolutely delightful novel from Amor Towles. Written with charm and grace, the story of Count Rostov's post-Revolutionary life under house arrest in the Metropol Hotel gives us a fascinating view of Russian life both large and small. As old regimes give way to new, how much do we fight to hold on to our mores and ideals? Towles brings a light touch to a deep subject making this a novel you do not want to miss.                                                    


Eleanor Oliphant is Completely Fine: a novel, by Gail Honeyman  $16.00

 Meet Eleanor Oliphant who is completely original and the right kind of weird. She struggles with appropriate social skills and says exactly what she's thinking. She wears the same clothes every day and is a bit of a loner. But everything changes when she meets Raymond, the bumbling unhygienic IT guy from her office. Her life and her past, combined with such kindhearted characters, made for a compulsively readable, heartwarming story. Highly recommended!                                                 
The Punishment She Deserves, by Elizabeth George   $17.00

Detective Sergeant Barbara Havers and Detective Inspector Thomas Lynley are forced to confront the past as they try to solve a crime that threatens to tear apart the very fabric of a quiet, historic medieval town in England. The cozy town of Ludlow is stunned when one of its most revered and respected citizens is accused of a serious crime. Then, while in police custody, Ian is found dead. Did he kill himself or was he murdered?

When Barbara Havers is sent to investigate the chain of events that led to Ian's death; all the evidence points to suicide. But Barbara can't shake the feeling that she is missing something. She decides to take a closer look at the seemingly ordinary inhabitants of Ludlow, mainly elderly retirees and college student, and discovers that almost everyone in town has something to hide.
The Great Alone, by Kristin Hannah   $28.99

Intriguing tale of moving to a remote cabin in 1974 Alaska from a spunky teenage girl's point of view. The characters are each unique and believable: the father, damaged from his time as a POW in Vietnam, the mother with enough personality for any 3 women, and the Alaskan neighbors who welcome the family with survival preparation for winter. They learn to hunt, to protect themselves from wild animals, to grow vegetables, and cut enough firewood. These are all necessary skills a young city girl has never considered - but she's a fast learner who will grasp your heart and be long remembered.
FAVORITES FROM JOHN PAUL
The Iliad, Gareth Hinds adapts Homer's classic wartime epic.

3000 years ago, two armies fought an epic battle that came to be known as the Trojan War. Homer's legendary account of this 9-year ordeal, is considered the greatest war story of all time. In this stunning graphic novel — renowned illustrator Gareth Hinds captures all the grim glory of Homer's epic. Dynamic illustrations take us to the plains of Troy, into battle, and bare the complex emotions of the men, women, and gods whose struggles fueled the war. This volume has notes, maps, and a cast of characters to help readers understand all the action and drama of the tale.
Adventures of Robin Hood, by Russell Punter
England 1194: The poor folk of Nottingham find themselves at the mercy of the heartless money-grabbing Sheriff. But deep in Sherwood Forest, rebellion is brewing. Join brave Robin Hood and his band of daring friends as they pit their wits against the Sheriff and his ruthless ally, Guy of Gisbourne. Swashbuckling thrills come thick and fast in this adventure story. These new graphic novels provide a gateway to somewhat difficult stories for reluctant readers to learn to enjoy. Specifically designed to be easily readable, with familiar vocabulary and sentence structure, these stories are entertaining with fun, action-packed illustrations sweeping us into an imaginary universe.
Scales & Scoundrels: Into the Dragon's Maw   Vol. 1, by Sebastian Girner
It's hard to make an honest living in a land brimming with magic & mystery, and treasure hunter Luvander is tired of being a penniless adventurer. Ever in search of gold and glory, she sets off for a fabled dungeon "the Dragon's Maw", an ancient tomb at the bottom of which slumber endless wealth or certain doom!

Luvander teams up with a team of scraggly hunters, each seeking treasure. Prince Aki, of the Scarlet Sands Empire, anxious yet blind to the consequences. His royal Shadow and bodyguard, Koro, whose very honor hangs in the balance of her prince's success. And Dorma Iron, a stocky young dwarf whose journey will take her deeper into darkness than she ever wished to tread. For these scruffy heroes, what starts out as a road to riches becomes the first step on a journey to destiny, for Luvander holds a secret that will bring light to a world encroached upon by an ancient darkness.
The Clockwork Scarab: Stoker and Holmes series #1, by Colleen Gleason   $11.99

What do you do when you are a bored young proper Victorian lady with only the prospect of the next social event?  You go into the Family Business.
And that is what Mina (Detective) Holmes and Evaline (Vampire Slayer) Harker do in the first of a Steampunk series; with evil Egyptian cult, cognoggin Inspectors and Tom Sawyerish futurist thrown in for fun.                    
Ready Player One by Ernest Cline  $16.00
The World Wide Web is just one big Multi-User Dungeon where the entire worldl does its commerce, socializing and entertainment.  It was created by megamillionaire Mr. Halliday, now deceased.  As his swan song he made out his will to the gamer who can find the 3 Secret Easter Eggs squirreled away in the net, and answer the riddles.  Gamer Wade makes the attempt. This cyberpunk sci/fi story is an homage to the 1980's and computer gaming in general. Vernor Vinge True Names meets "Tron"!      
Left Hand of Darkness, by Ursula Le Guin   $9.99

A First Contact tale on the ice world of Gethen where a male Ambassador from Known Worlds has an adventure trying to establish a treaty between worlds. One of the first transgender Science Fiction novels.  A Classic. 
GRAPHIC NOVELS John Paul recommends highly

    
Lost Trail (Graphic Novel) by Don Fendler    $14.95
 A Maine Classic of a youth who was lost for nine days on Mount Katahdin.  An adventure involving depravation, starvation, nightmares, cold, rain, sunburns, lacerations, near drownings, bear encounters, Artist Bishop does great illustrations to move the story along. 
 El Deafo (graphic novel) by Cece Bell      $10.95
The experience of going deaf, how people of respond to her and how it affects Cece. Illustrated in non-threatening art.  A good way to understand handicaps from El Deafo herself.     
Sisters (Graphic Novel) by Raina Telgemeier    $10.99
A memoir dedicated to her sister, Raina's family life in visual form is like watching an old TV sitcom; comforting, familiar and light.