Staff Picks -  Outstanding Sci-Fi We Recommend
Babel: Or the Necessity of Violence: An Arcane History of The Oxford Translators' Revolution, by R.F. Kuang           
Hardcover    $27.99   9780063021426
R.F. Kuang's love of Oxford shines from the page  the very same page she uses to tear it all down again - Kath
Kuang grapples with student revolutions, colonial resistance, the use of language and translation as the dominating tool of the British empire: 1828. Robin Swift, orphaned by cholera in Canton, is brought to London by the mysterious Professor Lovell. There, he trains for years in Latin, Ancient Greek, and Chinese, all in preparation for the day he'll enroll in Oxford University's prestigious Royal Institute of Translation—also known as Babel.
Babel is the world's center for translation and magic. Silver working—the art of manifesting the meaning lost in translation using enchanted silver bars—has made the British unparalleled in power, as its knowledge serves the Empire's quest for colonization.
For Robin, Oxford is a utopia dedicated to the pursuit of knowledge. But knowledge obeys power, and as a Chinese boy raised in Britain, Robin realizes serving Babel means betraying his motherland. As his studies progress, Robin finds himself caught between Babel and the shadowy Hermes Society, an organization dedicated to stopping imperial expansion. When Britain pursues an unjust war with China over silver and opium, Robin must decide…Can powerful institutions be changed from within, or does revolution always require violence?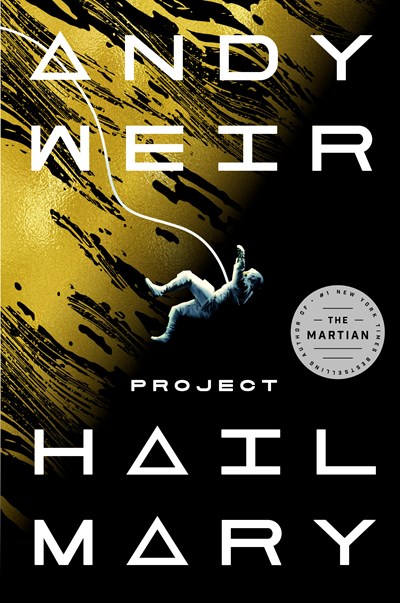 Project Hail Mary, by Andy Weir  
Hardcover  $28.99    9780593135204
Ryland Grace is the sole survivor on a desperate, last-chance mission—and if he fails, humanity and Earth will perish.
Except that right now, he doesn't know that. He can't even remember his own name, let alone the nature of his assignment or how to complete it. All he knows is that he's been asleep for a very, very long time. And he's just been awakened to find himself millions of miles from home, with nothing but two corpses for company.

His crewmates dead, his memories fuzzily returning, he realizes that an impossible task now confronts him. Alone on this tiny ship that's been cobbled together by every government and space agency on the planet and hurled into the depths of space, it's up to him to conquer an extinction-level threat to our species. And thanks to an unexpected ally, he just might have a chance.

Part scientific mystery, part dazzling interstellar journey, this is a tale of discovery, speculation, and survival.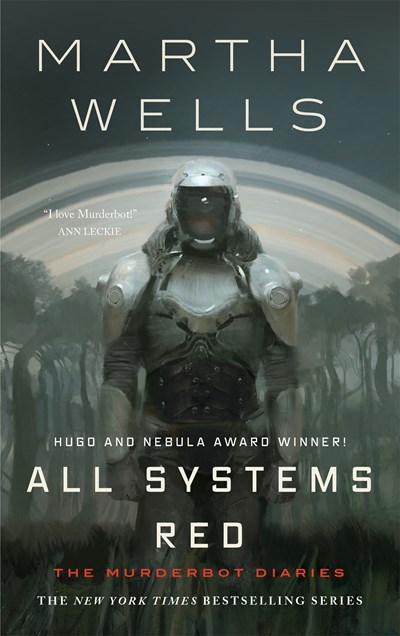 All Systems Red: the Murderbot Diaries, by Martha Wells   
Hardcover   $17.99   #9781250214713
In a corporate-dominated spacefaring future, planetary missions must be approved and supplied by the Company. Exploratory teams are accompanied by Company-supplied security androids, for their own safety.

But in a society where contracts are awarded to the lowest bidder, safety isn't a primary concern.

On a distant planet, a team of scientists are conducting surface tests, shadowed by their Company-supplied 'droid — a self-aware SecUnit that has hacked its own governor module, and refers to itself (though never out loud) as "Murderbot." Scornful of humans, all it really wants is to be left alone long enough to figure out who it is (and to watch its favorite show in its downtime.)

But when a neighboring mission goes dark, it's up to the scientists and their Murderbot to get to the truth.
Murderbot Diaries is a series with 4 novellas and a novel = Excellent reading!
LOOKING FOR SOMETHING LIGHT & FUN?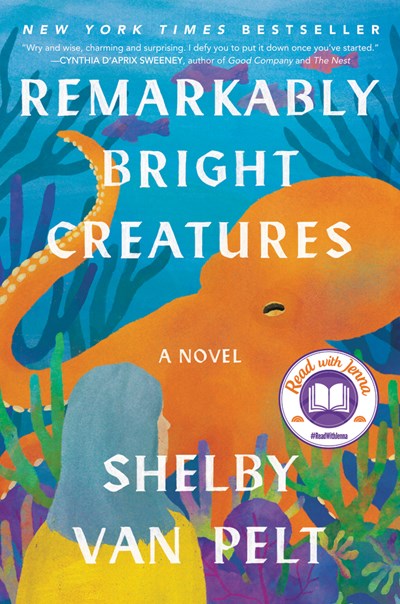 Remarkably Bright Creatures, by Shelby Van Pelt     
Hardcover   $27.99   #9780063204157
Light & funny. This delightful novel was exactly what I needed to read right now. Wonderful characters who keep surprising you at every turn. Especially Marcellus, the Pacific Giant Octopus. Michael Ure's narration of him for the audiobook, is marvelous.  - Kath
After Tova Sullivan's husband died, she began working the night shift at the Sowell Bay Aquarium, mopping floors and tidying up. Keeping busy has always helped her cope, which she's been doing since her 18-year-old son, Erik, mysteriously vanished from a boat in the Puget Sound thirty years before.
As she works, Tova becomes acquainted with curmudgeonly Marcellus, the octopus living at the aquarium. Marcellus knows more than anyone can imagine but wouldn't dream of lifting one of his eight tentacles for his human captors—until he forms an unlikely friendship with Tova. Ever the detective, Marcellus deduces what happened the night Tova's son disappeared. As his affection for Tova grows, Marcellus must use every trick his old invertebrate body can muster to unearth the truth for her before it's too late. 
Charming, compulsively readable, and full of wit, Van Pelt's debut novel is a beautiful exploration of friendship, reckoning, and hope—a reminder that sometimes taking a hard look at the past can help uncover a future that once felt impossible.
TRAVEL / ADVENTURE WITH A SENSE OF HUMOR
Life on the Mississippi: an Epic American Adventure
Hardcover   $32.50  #9781501106378
7 years ago, readers fell in love with Rinker Buck, whose infectious curiosity about history launched him across the West with his brother, in a covered wagon pulled by mules, and writing The Oregon Trail. Now he returns to chronicle his latest incredible adventure: building a wooden flatboat from the bygone era of the 1800s and journeying down the Mississippi River to New Orleans. 
A modern-day Huck Finn, Buck casts off down the river on the flatboat Patience accompanied by an eccentric crew of daring shipmates. In the present day, America's inland rivers are a superhighway dominated by leviathan barges—carrying $80 billion of cargo annually. The ramshackle Patience, must avoid being crushed by their metal hulls. Buck steers his fragile craft through narrow channels, rescues his first mate gone overboard, sails blindly through fog, breaks his ribs twice, and camps every night on sandbars, remote islands & steep levees. As he charts his own journey, he also delivers a richly satisfying work of history as it was really lived.

The role of the flatboat is more significant than most Americans realize. In 1800 millions of farmers, merchants, and teenage adventurers embarked on flatboats headed beyond the Appalachians to Kentucky, Mississippi, and Louisiana. Western rivers in America became a floating supply chain that fueled national growth. Settler families repurposed the wood from their boats to build their first cabins; cargo boats were broken apart to build the boomtowns along the water route. Joining the river traffic were floating brothels called "gun boats"; "smithy boats" for blacksmiths; even "whiskey boats" with taverns mounted on jaunty rafts.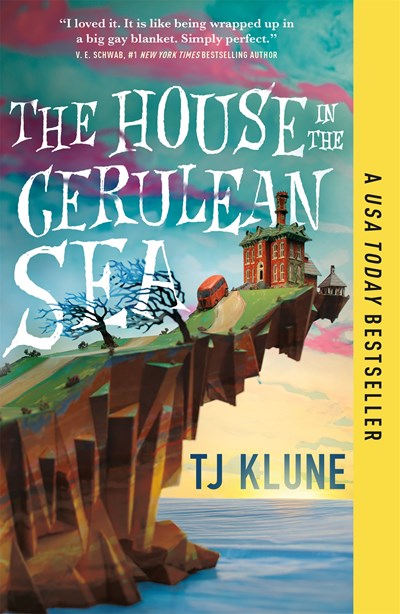 House in the Cerulean Sea, by T. J. Klune   
Paperback   $18.99     #9781250217318
A magical island. A dangerous task. A burning secret.

Linus Baker leads a quiet, solitary life. At forty, he lives in a tiny house with a devious cat and old records. As a Case Worker at the Department in Charge Of Magical Youth, he spends his days overseeing the well-being of children in government orphanages.

When Linus is unexpectedly summoned by Extremely Upper Management he's given a curious and highly classified assignment: travel to Marsyas Island Orphanage, where 6 dangerous children reside: a gnome, a sprite, a wyvern, an unidentifiable green blob, a were-Pomeranian, and the Antichrist. Linus must set aside his fears and determine whether or not they're likely to bring about the end of days.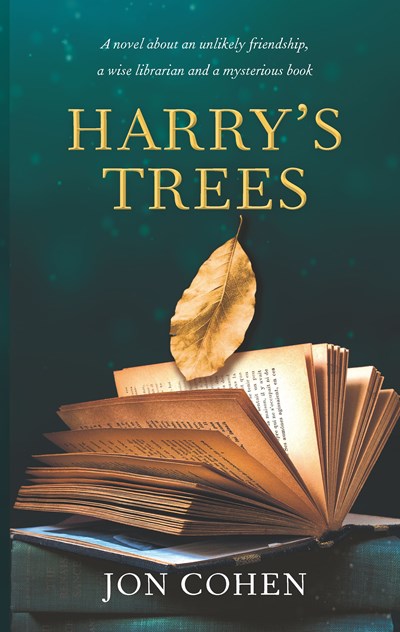 Harry's Trees, by Jon Cohen     
Paperback   $16.99   #9780778308829 

Fairy Tale for grownups, complete with the Pot of Gold, the Big Bad Wolf, and a little girl who sees magic everywherhe.  Harry is a govt office worker who lost his wife.  An ER nurse whose husband died.  This is a story of love and loss.  It's funny, spiritual and thoroughly enchanting.  Just what we need in these turbulent times.  - Karen
KATHERINE'S FAVORITES
Nona the Ninth, by Tamsyn Muir   
Hardcover   $28.99 9781250854117
The Locked Tomb Series continues…
Her city is under siege.
The zombies are coming back.
And all Nona wants is a birthday party.

In many ways, Nona is like other people. She lives with her family, has a job at her local school, and loves walks on the beach, meeting new dogs. But Nona's not like other people. Six months ago she woke up in a stranger's body, and she's afraid she might have to give it back.

The whole city is falling to pieces. A monstrous blue sphere hangs on the horizon, ready to tear the planet apart. Blood of Eden forces have surrounded the last Cohort facility, waiting for the Emperor Undying to come calling. Their leaders want Nona to be the weapon that will save them from the Nine Houses. Nona would prefer to live an ordinary life with the people she loves, with Pyrrha, Camilla & Palamedes, but she also knows that nothing lasts forever. And each night, Nona dreams of a woman with a skull-painted face...
Golden Enclaves, by Naomi Novik
Hardcover    $28.00  #  9780593158357
Saving the world is a test no school of magic can prepare you for: the one thing you never talk about while you're in the Scholomance is what you'll do when you get out. Not even the richest enclaver tempts fate that way. But we dream of the hideously slim chance we'll survive to make it out the gates and improbably find ourselves with a life ahead outside the Scholomance halls.

And now the impossible dream has come true. I'm out, we're all out--and I didn't even have to turn into a monstrous dark witch to make it happen. So much for my great-grandmother's prophecy of doom & destruction. I didn't kill enclavers, I saved them. Me, and Orion, and our allies. Our graduation plan worked to perfection: we saved everyone and made the world safe for all wizards, bringing peace and harmony to all the enclaves of the world. 
 
Ha, only joking! Actually it's gone all wrong. Someone else picked up the project of destroying enclaves in my stead, and probably everyone we saved is about to get killed in the brewing enclave war. The first thing I've got to do, having miraculously got out of the Scholomance, is turn straight around and find a way back in.
Marriage Portrait, by Maggie O'Farrell
Hardcover   $28.00   #9780593320624
Bring the world of Renaissance Italy to jewel-bright life in this unforgettable portrait of the captivating young duchess Lucrezia de' Medici as she makes her way in a troubled court.

1550 Florence: Lucrezia, 3rd daughter of the grand duke, is comfortable with her obscure place in the palazzo: free to wonder at its treasures and devote herself to artistic pursuits. But when her older sister dies on the eve of wedding the ruler of Ferrara, Modena & Reggio, Lucrezia is thrust into the limelight: the duke is quick to request her hand in marriage, and her father just as quick to accept.

Having barely left girlhood behind, Lucrezia enters an unfamiliar court whose customs are opaque and her arrival is not universally welcomed. Perhaps most mystifying of all is her new husband, Alfonso. Is he the playful sophisticate he appeared to be before their wedding, happiest in the company of artists and musicians, or the ruthless politician before whom even his formidable sisters tremble?

As Lucrezia sits in constricting finery for a painting intended to preserve her image for centuries to come, one thing becomes worryingly clear. In the court's eyes, she has one duty: to provide the heir who will shore up the future of the Ferranese dynasty. Until then, for all of her rank and nobility, the new duchess's future hangs entirely in the balance.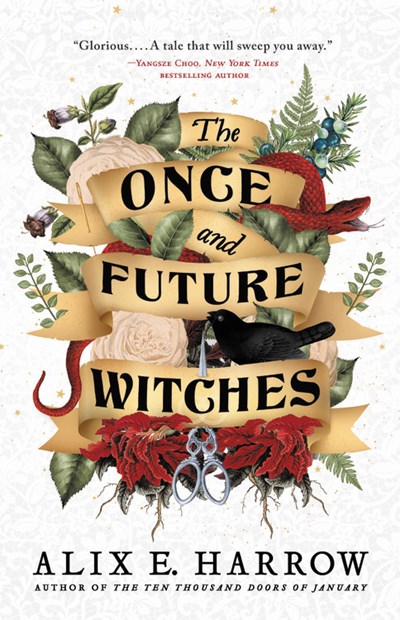 Once and Future Witches, Fantasy by Alix E. Harrow     
paperback     $17.99     #9780316422017
Three sisters use witchcraft to change the course of history in this powerful novel of magic and the suffragette movement.
In 1893, there's no such thing as witches. There used to be, in the wild, dark days before the burnings; now witching is nothing but tidy charms and nursery rhymes. If the modern woman wants any measure of power, she must find it at the ballot box.
But when the Eastwood sisters -- James Juniper, Agnes Amaranth, and Beatrice Belladonna -- join the suffragists of New Salem, they begin to pursue the forgotten words & ways that turn the women's movement into the witch's movement. Stalked by sickness, hunted by forces who will not suffer a witch to vote -- and perhaps not even to live -- the sisters delve into the oldest magics, draw new alliances, and heal the bond between them if they want to survive.
There's no such thing as witches. But there will be.  - Katherine
Sea of Tranquility, by Emily St. John Mandel
Hardcover    $25.00  #9780593321447  
A novel of time travel and metaphysics that captures the reality of our current moment, taking the reader from Vancouver Island in 1912 to a dark colony on the moon 500 years later, unfurling a story of humanity across centuries and space.  
Edwin St. Andrew is 18 when he crosses the Atlantic by steamship, exiled from polite society following an ill-conceived diatribe at a dinner party. He enters the Canadian forest, spellbound by it beauty, and then hears the notes of a violin echoing in an airship terminal - an experience that shocks him to his core.   
200 years later, a famous writer, Olive Llewellyn, is on a book tour. She's traveling all over Earth but her home is the 2nd moon colony, a place of white stone, spired towers, and artificial beauty. But in the text of Olive's new pandemic novel lies a strange passage:  a man plaing his violin for change in the echoing corridor of an airship terminal as the trees rise around him.     When Detective Gaspery-Jacques Roberts is hired to investigate an anomaly in the North American wilderness, he uncovers a series of lives upended:   
The exiled son of an earl driven to madness 

a writer trapped far from home as a pandemic ravages Earth

a childhood friend from the Night City who has glimpsed the chance to do something extraordinary that will disrupt the timeline of the universe.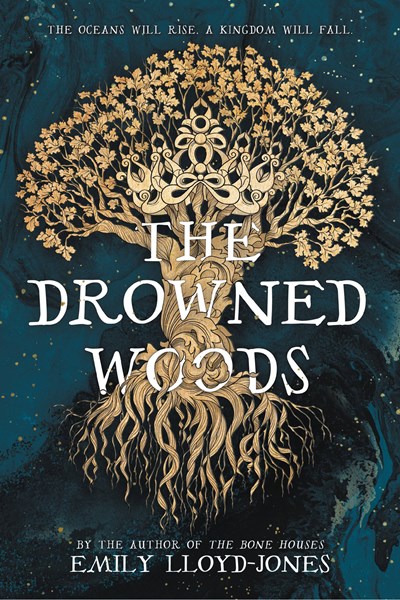 Drowned Woods, by Emily Lloyd-Jones  
Fantasy   Young Adult    Hardcover   $18.99
A magical, ethereal fantasy. Once upon a time, the Kingdoms of Wales were rife with magic and conflict, and 18-year-old Mererid "Mer" is well-acquainted with both. She is the last living water diviner, spending years running from the prince who bound her to his service. Under the prince's orders, she located the wells of his enemies, and he poisoned them without her knowledge, causing hundreds of deaths. After discovering what he had done, Mer went to great lengths to disappear from his reach. 
Then her old handler returns with a proposition: use her powers to bring down the very prince that abused them both. The best way to do that is to destroy the magical well that keeps the prince's lands safe. With a motley crew of allies, including a fae-cursed young man, the lady of thieves, and a corgi that may or may not be a spy, Mer may finally be able to steal precious freedom and peace for herself. After all, a person with a knife is one thing…but a person with a cause can topple kingdoms.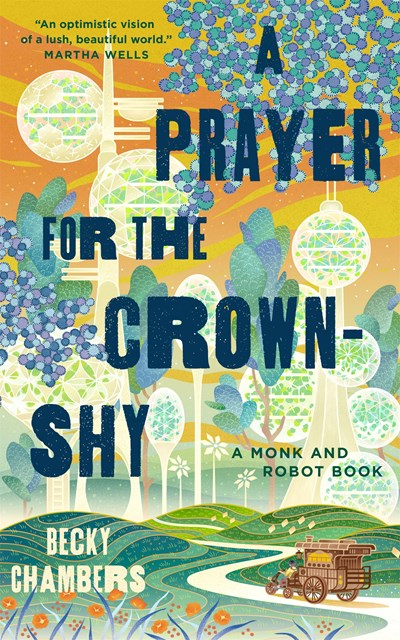 Prayer for the Crown Shy, by Becky Chambers     
Hardcover    $21.99    #9781250236234
A story of kindness and love from one of the foremost practitioners of hopeful Sci-Fi, asking: in a world where people have what they want, does having more even matter?

After touring the rural areas of Panga, Sibling Dex (a Tea Monk of some renown) and Mosscap (a robot sent on a quest to determine what humanity really needs) turn their attention to the villages & cities of the little moon they call home. They hope to find the answers they seek, while making new friends, learning new concepts, and experiencing the entropic nature of the universe.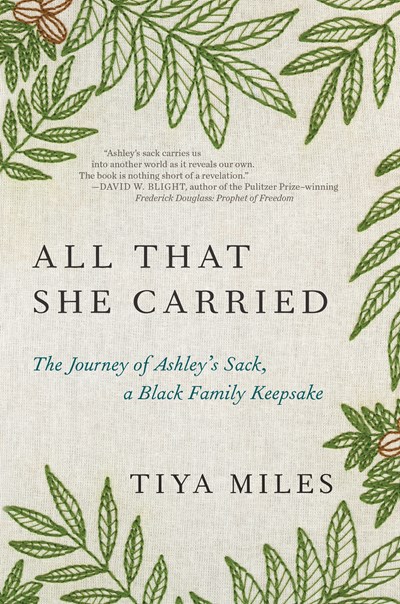 All That She Carried: The Journey of Ashley's Sack, a Black Family Keepsake, byTiya Miles   
Paperback  9781984855015   $18.99
1850s South Carolina, just before 9-year-old Ashley was sold, her mother Rose gave her a sack filled with just a few things as a token of her love. Decades later, Ashley's granddaughter Ruth embroidered this history on the bag--including Rose's message that 'It be filled with my Love always.'
Historian Miles carefully follows faint archival traces back to Charleston to find Rose in the kitchen where she may have packed the sack for Ashley. From Rose's last resourceful gift to her daughter, Miles then follows the paths their lives and the lives of so many like them took to write a unique, innovative history of the lived experience of slavery in the United States.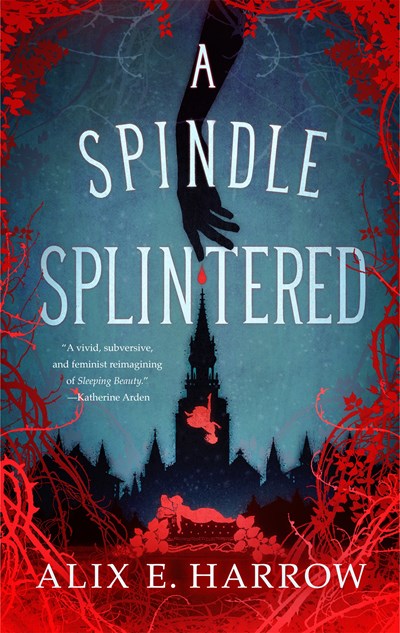 Spindle Splintered, by Alix Harrow   
Hardcover   $17.99  #9781250765352
This feminist take on Sleeping Beauty (and other fairy tales) is everything I wanted it to be. Alix Harrow writes stories that make you want to pick up your sword and head out to slay the Patriarchy. Full of heart and humor, A Spindle Splintered is a must read. 
KAREN'S FICTION FAVORITES 
Natural History, by Andrea Barrett
Short Stories    Hardcover   $26.95   #9781324035190
A masterful new collection of interconnected stories. In Natural History, Andrea Barrett completes the beautiful arc of intertwined lives of a family of scientists, teachers, and innovators that she has been weaving through multiple books since her National Book Award–winning collection, Ship Fever. 
The six exquisite stories are set largely in a small community in central New York state, portraying some of her most beloved characters, spanning the decades between the Civil War to present day. In "Henrietta and Her Moths," a woman tends to an insect nursery as her sister's life follows a different path. In "Open House," a young man grapples with choosing between a thrilling life spent discovering fossils and his desire to remain close to home. And in the magnificent title novella, "Natural History," Barrett deepens the connection between characters, bringing us through to the present day and providing an unforgettable capstone.
Told with Barrett's characteristic elegance, passion for science, and wonderful eye for the natural world, the psychologically astute, moving stories gathered in this collection evoke the ways women's lives and expectations—in families, in work, and in love—have shifted across a century. Building upon one another, these tales brilliantly culminate to reveal how the smallest events of the past can have large reverberations across generations, and how potent, wondrous, and strange the relationship between history and memory can be.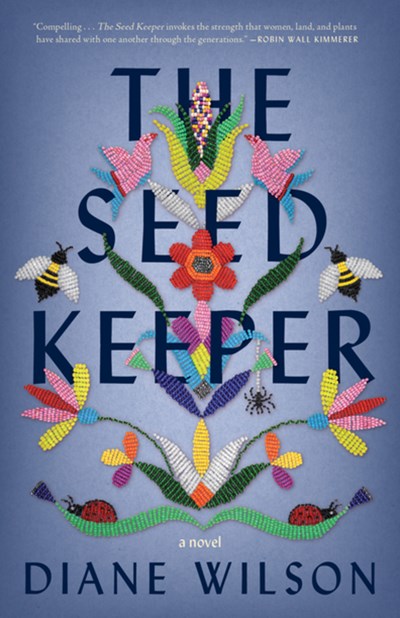 The Seed Keeper, by Diane Wilson  
Paperback    #9781571311375   $16.99
Enjoy this excellent story with so much intimate detail on the Dakota way of life from 1860 up to present time. At the heart of the narrative are the native women who preserved centuries-old seed strains, knowing this food was vital for helping their people survive.
Rosalie Iron Wing describes the racial bias of most white people, sharing the suffering of the hundreds of children who were removed from their families to horrible government boarding houses or foster homes like the one she endured for ten awful years.
This tale has many layers, including the tragedy of crop farmers and water pollution via large pesticide manufacturers. 
A historical novel that will keep you turning the pages far into the night.
Non-Fiction Highly Recommended
Portrait of a Scientist as a Young Woman: a Memoir, by Lindy Elkins-Tanton   
Hardcover   $29.99     #9780063086906
Lindy Elkins-Tanton is a world-renowned planetary scientist and member of the National Academy of Sciences. She is the Principal Investigator of NASA's Psyche mission, and Vice President for the Interplanetary Initiative at Arizona State University, one of the top Earth & planetary science research schools in the U.S.
This is a beautifully-constructed memoir exploring how a philosophy of life can be built from the tools of scientific inquiry. It teaches how to approach difficult problems by asking the right questions and truly listening to the answers--and how we may find meaning through exploring the wonders of the universe.
The principal investigator of NASA's Psyche mission lays bare the challenges and rewards of succeeding as a woman in a male-dominated field and how the sublime beauty of the universe brought her strength and solace. ... Enthralling and inspiring.
Owls of the Eastern Ice, by Jonathan C. Slaght 
Hardcover   $29.99   #9780063086906
    "I saw my first Blakiston's fish owl in the Russian province of Primorye, a coastal talon of land hooking south into the belly of Northeast Asia . . . No scientist had seen a Blakiston's fish owl so far south in a hundred years."
When he was just a fledgling birdwatcher, Slaght had an encounter with one of the most mysterious birds on Earth. Bigger than any owl he knew, it looked like a small bear with decorative feathers. He snapped a quick photo and shared it with experts. Soon he was on a 5-year journey, searching for this enormous, elusive creature in the remote forests of eastern Russia. That first sighting set his calling as a field scientist and conservationist.

The fish owls are also endangered. And so, as Slaght and his devoted team set out to locate the owls, they aim to craft a conservation plan that helps ensure the species' survival. This quest sends them on all-night monitoring missions in freezing tents, mad dashes across thawing rivers, and free-climbs up rotting trees to check nests for precious eggs. They use cutting-edge tracking technology and improvise ingenious traps. And all along, they must keep watch against a run-in with a bear or an Amur tiger. At the heart of Slaght's story are the fish owls themselves: cunning hunters, devoted parents, singers of eerie duets, and survivors in a harsh and shrinking habitat. - Karen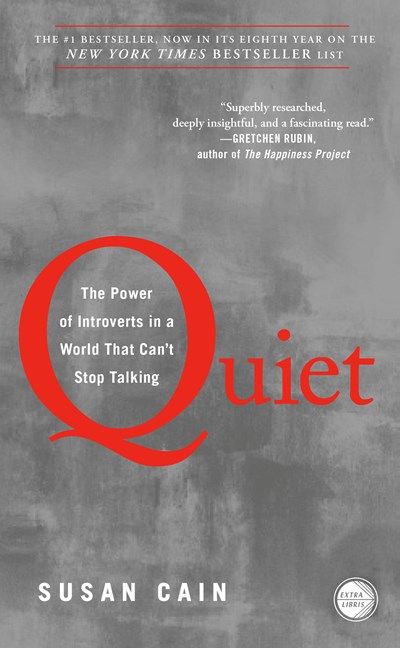 Quiet: The Power of Introverts in a World That Can't Stop Talking, by Susan Cain   
Paperback   #9780593135921   $16.99

This intelligent and often surprising book is a pleasure to read and will make introverts and extroverts alike think twice about the best ways to be themselves and interact with differing personality types.  -  by Katherine
BELOVED MYSTERIES
Diamond Eye, by Kate Quinn 
Historical Thriller    Hardcover   $27.99  #9780062943514
Don't you love it when a new book captures your attention from the very first page?
I totally enjoyed all of Quinn's earlier books but this one is a real winner with a strong female protagonist, unique in giving us the Russian viewpoint of war. Here she introduces intriguing characters smoothly while building tension & interest in this richly layered story. - Karen
The author of The Rose Code returns with an unforgettable World War II tale of a quiet librarian who becomes history's deadliest female sniper. Based on a true story, this haunting novel is of heroism born of desperation, of a mother who became a soldier, of a woman who found her place in the world and changed the course of history forever.
In the snowbound city of Kiev, wry and bookish history student Mila Pavlichenko organizes her life around her library job and her young son—but Hitler's invasion of Russia sends her on a different path. Sent  with a rifle to join the fight, Mila must forge herself from studious girl to deadly sniper—a lethal hunter of Nazis known as Lady Death. When news of her 300th kill makes her a national heroine, Mila finds herself torn from the bloody battlefields of the eastern front and sent to America on a goodwill tour.
Still reeling from war wounds and devastated by loss, Mila finds herself isolated in the glittering world of Washington, DC—until an unexpected friendship with First Lady Eleanor Roosevelt and an unexpected connection with a silent fellow sniper offer the possibility of happiness. But when an old enemy from Mila's past joins forces with a deadly new foe lurking in the shadows, Lady Death finds herself battling her own demons and enemy bullets in the deadliest duel of her life.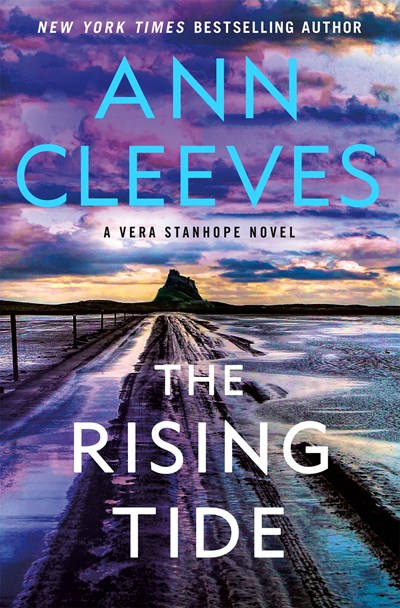 Rising Tide: Vera Stanhope mystery, by Ann Cleeves        Hardcover  $27.99    #9781250204530
Detective Chief Inspector Vera Stanhope explores guilt, betrayal, and the secrets people keep.

For fifty years a group of friends have been meeting regularly for reunions on Holy Island, celebrating the school trip where they met, and the friend they lost to the rising causeway tide five years later. Now, when one of them is found hanged, Vera is called in. Learning that the dead man had recently been fired after misconduct allegations, Vera knows she must discover what the friends are hiding, and whether the events of many years before could have led to murder then, and now . . .

But with the tide rising, secrets long-hidden are finding their way to the surface, and Vera and the team may find themselves in more danger than they could have believed possible.
Breathless, by Amy McCullough
Hardcover   $28.00   #9780593315491
This author really is a talented  mountain climber, and what a surprising mystery. The problem is the villain could be anyone on the team- she doesn't know who to trust.  And when Wi-Fi access goes down, they have no way to call for help from the remote reaches of Manasul, the 8th tallest mountain on earth!   - Karen
There's a killer on the mountain …  Journalist Cecily Wong is in over her head.  She's come to Manaslu, to interview internationally famous mountaineer Charles McVeigh, on the last leg of a record-breaking series of summits.  She's given up everything for this story - her boyfriend, her life savings, the peace she made with her climbing failures in the past - but it's a career-making opportunity. This could finally put her life back on track. 
But when one climber dies in what everyone assumes is a freak accident, she fears their entire expedition is in danger. And when a 2nd climber dies, it's too late to turn back. Stranded on a mountain in one of the most remote regions of the world, Cecily will have to battle more than the elements in a harrowing fight for survival against a killer who is picking them off one by one.
All the Queen's Men, by SJ Bennett
   Hardcover   $27.99   #9780063051140
Another funny, creative mystery solved by the Queen and her Assistant Private Secretay, Rozie Oshodi - so good. The "Boss" is clever, subtle, perceptive, and talented Rozie has no backoff from investigating on her own despite the dangers.  I so enjoy the husbandly side of the Duke - humorous, crass, knowledgable. - Karen
Amateur detective Queen Elizabeth II is back in this hugely entertaining tale in which Her Majesty must determine how a missing painting is connected to the shocking death of a staff member inside Buckingham Palace.
It's the height of summer 2016, and the Queen has pressing duties to attend to, such as meeting with the new Prime Minister, keeping an eye on a tumultuous election in the States, and the smaller but perhaps more frustrating matter of recovering a beloved painting that turned up in the wrong place. She relies on Rozie, to make sure she's fully apprised of the goings on in the palace and to help solve issues that arise.
Rozie recently became aware of a spate of disturbing letters some staff have received, and though her first instinct is to inform the Queen, more senior members of the household assure her they have everything in hand. When one of the targets is found dead in the pool house at Buckingham Palace, however, Rozie decides it's time to alert the Boss. Though the rest of the staff and public may not realize it, Elizabeth is the keenest sleuth among them. Sometimes, it takes a Queen's eye to see connections where no one else can.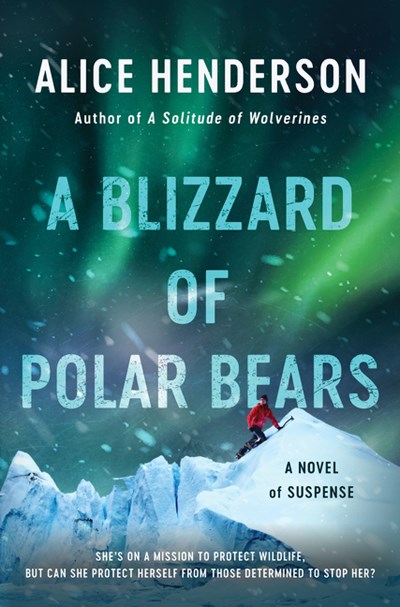 A Blizzard of Polar Bears, by Alice Henderson $27.99 
Wildlife biologist Alex Carter is back, fighting for endangered species in the Canadian Arctic and battling for her life.
Fresh off her wolverine study in Montana, wildlife biologist Alex Carter lands a job studying a threatened population of polar bears in the Canadian Arctic. Embedded with a small team of Arctic researchers, she tracks the majestic bears by air, following them over vast, snowy terrain, spending days leaning precariously out of a helicopter with a tranquilizer gun, until she can get down on the ice to examine them up close.
But as her study progresses, and she gathers data on the health of individual bears, things start to go awry. Her helicopter pilot quits unexpectedly, equipment goes missing, and a late-night intruder breaks into her lab and steals the samples she's collected. She realizes that someone doesn't want her to complete her study, but Alex is not easily deterred. Surviving on the frozen landscape is difficult enough, but as armed assailants close in on snowmobiles, Alex must rely on her skills and tenacity to survive this onslaught and carry out her mission.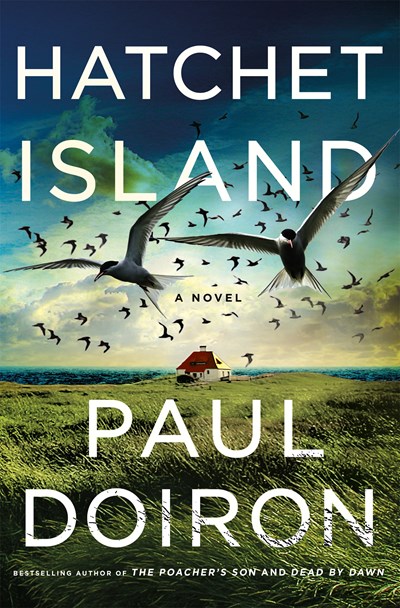 Hatchet Island: Maine Game Warden mystery #14, by Paul Doiron    
Hardcover   $27.99  #9781250235138
An eerie, windswept island off the coast of Maine becomes the site of a double murder and a disappearance in this fast-moving thriller.
A call for help from a former colleague leads Maine game warden investigator Mike Bowditch and his girlfriend Stacey Stevens on a sea kayaking trip to a research station far off the coast. Stacey spent summers interning on the island, a sanctuary for endangered seabirds, and they are shocked by the atmosphere of tension they encounter when they come ashore. The biologists are being threatened and stalked by a mysterious boatman who they suspect is trespassing on the refuge late at night. And now the sanctuary's enigmatic founder, whose mind has been slowly unraveling, has gone missing.

Camped on an islet for the night, Mike and Stacey waken to the sound of a gunshot. When they return to the refuge at dawn, their darkest fears are confirmed: two of the three researchers have been brutally murdered and the third has disappeared, along with the island skiff. Mike's quest to find the missing man leads to a nearby island owned by a world-renowned photographer and his equally brilliant wife. The inhabitants of this private kingdom quickly close ranks, and Mike increasingly comes to believe that someone in the village knows more about the killings than they dare admit.

With no one to trust and miles from shore, Mike Bowditch must stop a ruthless murderer determined to make sure a terrifying secret never sees the light of day.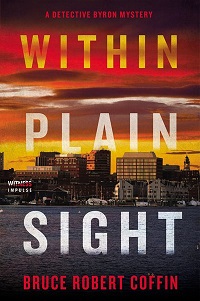 Within Plain Sight, a Detective Byron mystery by Bruce Robert Coffin     
paperback $11.99   #9780062971340

This terrific new thriller by retired Detective Sergeant Coffin, is a powerful good read. Starts with a bang and the action carries through with every chapter, every page! The Portland setting is so familiar, the characters are believable and what a juicy story!  The story takes place here in Portland, with engrossing detail on the police investigation, uncovering layers of crime. Stir in the twisted political issues and you have a recipe for intrigue!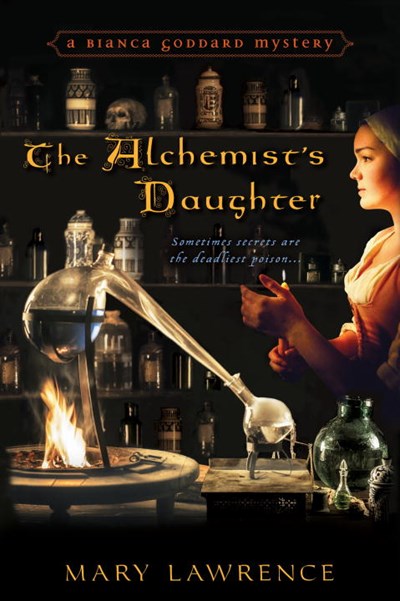 The Alchemists Daughter, #1 in Bianca Goddard series, by Mary Lawrence    $18.00

In the year 1543 of the turbulent reign of King Henry the VIII, Bianca Goddard, the daughter of a notorious alchemist finds herself suspected of cold-blooded murder. She employs her knowledge of herbs and medicinal plants to concoct remedies for the disease-ridden poor in the squalid slums of London. But when her friend Jolyn comes to her complaining of severe stomach pains, but the prescription seems to kill her on the spot. Bianca suspects Jolyn may have been poisoned before coming to her but the local constable is not convinced. Bianca must apply her knowledge of the healing arts to deduce exactly how her friend was murdered and by whom.
Unique characters, a twisty plot and a bold, bright heroine.