Staff Picks -  Outstanding Titles We Enjoy & Recommend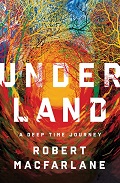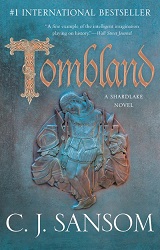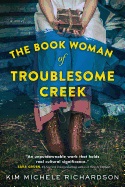 Underland, a Deep Time Journey,  Nature by Robert Macfarlane  $27.95
Global in its geography and written with great lyricism and power, Underland speaks powerfully to our present moment. Taking a deep-time view of our planet, Macfarlane here asks a vital and unsettling question: "Are we being good ancestors to the future Earth?" This book marks long-term mapping of the relations of landscape and the human heart. From its remarkable opening pages to its deeply moving conclusion, it is a journey into wonder, loss, fear, and hope. At once ancient and urgent, it that will change the way you see the world.
Traveling from prehistoric art of Norwegian sea caves to the blue depths of the Greenland ice cap, from Bronze Age funeral chambers to the catacombs below Paris, and from the underground fungal networks whereby trees communicate, to a deep-sunk hiding place where nuclear waste will be stored for 100,000 years to come. These are unforgettable stories of descent into the underland made across history by explorers, artists, cavers, divers, mourners, dreamers, and murderers.
Tombland, a Matthew Shardlake mystery, by CJ Sansom  $18.99

Magnificent!  These 800 pages are all needed for Sansom to tell the story fully. It's another fascinating pageturner. The historical notes are an added bonus.
A new CJ Sansom novel is always worth the wait. His writing and research are excellent, as are his characters and choice of historical events. You are transported to Tudor England. I've always enjoyed that he doesn't focus solely on the nobility, but gives us a glimpse of all levels of Tudor society.
Book Woman of Troublesome Creek, by Kim Michele Richardson   $15.99

Cussy Mary Carter is the last of her kind, her skin the color of a blue damselfly, whose father is a coal miner, trying to marry her off for her own safety – with disastrous consequences. As a member of the Pack Horse Library Project, Cussy delivers books to the hill folk of Troublesome, hoping to spread learning in these desperate times. But not everyone is so keen on Cussy's family or the Library Project, and many Kentuckians are quick to blame a Blue for any trouble in their small town. This is a story of raw courage, fierce strength, and one woman's determination to bring a little bit of hope to the Appalachians.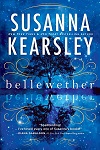 Burning Bright, by Nicholas Petrie    $16.00

Whoa! This is the best pairing since Tarzan and Jane, but cutting edge current! Think Jack Reacher meets Wonder Woman; they both are clever, resourceful and powerful, but each with an Achilles heel that renders them humanly endearing. Petrie grabs your attention for this thriller with the very first paragraph! - Karen
Bellewether, by Susanna Kearsley    $16.99

Kearsley smoothly transitions from one time period to the next with just an a tricky phrase. Her love story during the 1850's and in present time, runs with unbroken interest as we anticipate the next move; and the ghost story ties it all together. 
Beginning with the French & Indian War, this thriller is with rich historical resonance! It's the summer of 1759, and the world is at war. Loyalties are complicated. Many in New York have been playing a treacherous game with their British rulers. In this world of conflict and secrecy, a young captured French Canadian lieutenant is billeted with a Long Island family, only to find himself drawn to the daughter of the house. He cannot speak her language, but he can see into her soul. Legend has it that their love ended tragically, but centuries later, a young historian discovers that the clues they left behind might unveil the true story.   - Karen
News of the World, by Paulette Jiles    $15.99
Jiles captures the flavor of the post-Civil War American West perfectly in this tale built around two very strong characters. Captain Kidd brings news to isolated Texans by giving paid readings drawn from East Coast and European news articles. The elderly widower accepts the task of returning a ten-year-old girl to her faraway relatives.  She had earlier been captured by the Kiowa and adapted to their Indian ways. Now her crafty intelligence and surprising skill helps to save them both from attack. I do love westerns and recommend this pageturner highly!

KATHERINE'S FAVORITES - HIGHLY RECOMMENDED 
Celine: a novel by Peter Heller  $16.00

Celine is a hard-nosed, Glock-carrying though aged private investigator with a stellar reputation. But when a young woman, Gabriela, asks for her help, a world of mystery and sorrow opens up. Her father was a photographer who went missing on the border of Montana and Wyoming. He was assumed to have died from a grizzly mauling, but his body was never found. When she undertakes finding the missing father, Celine and her husband Pete, overcome her health (and lifestyle) to track him down. These characters are unique, family ties are strong, and you will want to follow Celine on more adventures!


Stone Circle, a mystery by Elly Griffiths   $27.00

A new chilling entry to the Ruth Galloway series, she and DCI Nelson are haunted by a ghost from their past, just as their future lands on shaky ground.

Nelson has been receiving anonymous threatening letters. They are reminiscent of ones he received in the past, from the person who drew him into a case that's haunted him for years. At the same time, Ruth receives a letter purporting to be from that very same person—her former mentor, and the reason she first started working with Nelson. But the author of those letters is dead… or is he?
The past is reaching out for Ruth and Nelson, and its grip is deadly.
Quiet: The Power of Introverts in a World that Can't Stop Talking, by Susan Cain    $18.00

This intelligent and often surprising book is a pleasure to read and will make introverts and extroverts alike think twice about the best ways to be themselves and interact with differing personality types.  -  by Katherine
The Alchemists Daughter, #1 in Bianca Goddard series, by Mary Lawrence    $18.00

In the year 1543 of the turbulent reign of King Henry the VIII, Bianca Goddard, the daughter of a notorious alchemist finds herself suspected of cold-blooded murder. She employs her knowledge of herbs and medicinal plants to concoct remedies for the disease-ridden poor in the squalid slums of London. But when her friend Jolyn comes to her complaining of severe stomach pains, but the prescription seems to kill her on the spot. Bianca suspects Jolyn may have been poisoned before coming to her but the local constable is not convinced. Bianca must apply her knowledge of the healing arts to deduce exactly how her friend was murdered and by whom.
Unique characters, a twisty plot and a bold, bright heroine.    
American by Day by Derek B. Miller   $14.99

Norwegian by Night is one of my favorite novels, so you can understand my trepidation regarding this sequel. The story picks up about a month later, with Police Chief Sigrid Odegard, who is struggling with the outcome of Sheldon Horowitz's adventures, and while on leave, travels to America to find her brother. I needn't have worried. This novel is just as great as the first. Beautifully written with snappy dialogue, great characters, and most importantly - soul. - Katherine
A Gentleman in Moscow, by Amor Towles   $17.00

War & Peace meets Eloise in this absolutely delightful novel from Amor Towles. Written with charm and grace, the story of Count Rostov's post-Revolutionary life under house arrest in the Metropol Hotel gives us a fascinating view of Russian life both large and small. As old regimes give way to new, how much do we fight to hold on to our mores and ideals? Towles brings a light touch to a deep subject making this a novel you do not want to miss.                                                    


Eleanor Oliphant is Completely Fine: a novel, by Gail Honeyman  $16.00

 Meet Eleanor Oliphant who is completely original and the right kind of weird. She struggles with appropriate social skills and says exactly what she's thinking. She wears the same clothes every day and is a bit of a loner. But everything changes when she meets Raymond, the bumbling unhygienic IT guy from her office. Her life and her past, combined with such kindhearted characters, made for a compulsively readable, heartwarming story. Highly recommended!                                                 
The Punishment She Deserves, by Elizabeth George   $17.00

Detective Sergeant Barbara Havers and Detective Inspector Thomas Lynley are forced to confront the past as they try to solve a crime that threatens to tear apart the very fabric of a quiet, historic medieval town in England. The cozy town of Ludlow is stunned when one of its most revered and respected citizens is accused of a serious crime. Then, while in police custody, Ian is found dead. Did he kill himself or was he murdered?

When Barbara Havers is sent to investigate the chain of events that led to Ian's death; all the evidence points to suicide. But Barbara can't shake the feeling that she is missing something. She decides to take a closer look at the seemingly ordinary inhabitants of Ludlow, mainly elderly retirees and college student, and discovers that almost everyone in town has something to hide.
The Great Alone, by Kristin Hannah   $28.99

Intriguing tale of moving to a remote cabin in 1974 Alaska from a spunky teenage girl's point of view. The characters are each unique and believable: the father, damaged from his time as a POW in Vietnam, the mother with enough personality for any 3 women, and the Alaskan neighbors who welcome the family with survival preparation for winter. They learn to hunt, to protect themselves from wild animals, to grow vegetables, and cut enough firewood. These are all necessary skills a young city girl has never considered - but she's a fast learner who will grasp your heart and be long remembered.
FAVORITES FROM JOHN PAUL
The Iliad, Gareth Hinds adapts Homer's classic wartime epic.

3000 years ago, two armies fought an epic battle that came to be known as the Trojan War. Homer's legendary account of this 9-year ordeal, is considered the greatest war story of all time. In this stunning graphic novel — renowned illustrator Gareth Hinds captures all the grim glory of Homer's epic. Dynamic illustrations take us to the plains of Troy, into battle, and bare the complex emotions of the men, women, and gods whose struggles fueled the war. This volume has notes, maps, and a cast of characters to help readers understand all the action and drama of the tale.
Adventures of Robin Hood, by Russell Punter
England 1194: The poor folk of Nottingham find themselves at the mercy of the heartless money-grabbing Sheriff. But deep in Sherwood Forest, rebellion is brewing. Join brave Robin Hood and his band of daring friends as they pit their wits against the Sheriff and his ruthless ally, Guy of Gisbourne. Swashbuckling thrills come thick and fast in this adventure story. These new graphic novels provide a gateway to somewhat difficult stories for reluctant readers to learn to enjoy. Specifically designed to be easily readable, with familiar vocabulary and sentence structure, these stories are entertaining with fun, action-packed illustrations sweeping us into an imaginary universe.
Scales & Scoundrels: Into the Dragon's Maw   Vol. 1, by Sebastian Girner
It's hard to make an honest living in a land brimming with magic & mystery, and treasure hunter Luvander is tired of being a penniless adventurer. Ever in search of gold and glory, she sets off for a fabled dungeon "the Dragon's Maw", an ancient tomb at the bottom of which slumber endless wealth or certain doom!

Luvander teams up with a team of scraggly hunters, each seeking treasure. Prince Aki, of the Scarlet Sands Empire, anxious yet blind to the consequences. His royal Shadow and bodyguard, Koro, whose very honor hangs in the balance of her prince's success. And Dorma Iron, a stocky young dwarf whose journey will take her deeper into darkness than she ever wished to tread. For these scruffy heroes, what starts out as a road to riches becomes the first step on a journey to destiny, for Luvander holds a secret that will bring light to a world encroached upon by an ancient darkness.
The Clockwork Scarab: Stoker and Holmes series #1, by Colleen Gleason   $11.99

What do you do when you are a bored young proper Victorian lady with only the prospect of the next social event?  You go into the Family Business.
And that is what Mina (Detective) Holmes and Evaline (Vampire Slayer) Harker do in the first of a Steampunk series; with evil Egyptian cult, cognoggin Inspectors and Tom Sawyerish futurist thrown in for fun.                    
Ready Player One by Ernest Cline  $16.00
The World Wide Web is just one big Multi-User Dungeon where the entire worldl does its commerce, socializing and entertainment.  It was created by megamillionaire Mr. Halliday, now deceased.  As his swan song he made out his will to the gamer who can find the 3 Secret Easter Eggs squirreled away in the net, and answer the riddles.  Gamer Wade makes the attempt. This cyberpunk sci/fi story is an homage to the 1980's and computer gaming in general. Vernor Vinge True Names meets "Tron"!      
Left Hand of Darkness, by Ursula Le Guin   $9.99

A First Contact tale on the ice world of Gethen where a male Ambassador from Known Worlds has an adventure trying to establish a treaty between worlds. One of the first transgender Science Fiction novels.  A Classic. 
GRAPHIC NOVELS John Paul recommends highly

    
Lost Trail (Graphic Novel) by Don Fendler    $14.95
 A Maine Classic of a youth who was lost for nine days on Mount Katahdin.  An adventure involving depravation, starvation, nightmares, cold, rain, sunburns, lacerations, near drownings, bear encounters, Artist Bishop does great illustrations to move the story along. 
 El Deafo (graphic novel) by Cece Bell      $10.95
The experience of going deaf, how people of respond to her and how it affects Cece. Illustrated in non-threatening art.  A good way to understand handicaps from El Deafo herself.     
Sisters (Graphic Novel) by Raina Telgemeier    $10.99
A memoir dedicated to her sister, Raina's family life in visual form is like watching an old TV sitcom; comforting, familiar and light.