SOPHIE'S FAVORITES!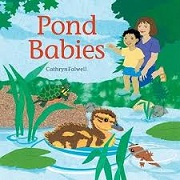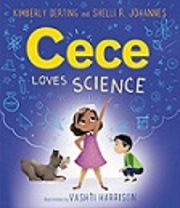 Pond Babies, by Cathryn Falwell
I Am Birch, written & illustrated by Maine author, Scott Kelley
As dark rumors swirl through the woods in this tale inspired by Wabanaki legends, a birch tree uses wisdom and humor to put the animals fears to rest and emerges as the unlikely champion and protector of the forest in this picture book. 
Cece Loves Science, by Kimberly Derting & Shelli R. Johannes  Ages 4-8
This STEM themed picture book follows inquisitive Cece as she poses one of lifes most pressing questions... do dogs eat vegetables? With her best friend, Isaac, Cece uses science to uncover the answer. This entertaining and educational book is perfect for readers who love Andrea Beatys Ada Twist, Scientist.
Her parents say she was born asking questions. Why? How? What if? So when her science teacher, Ms. Curie, assigns a project about zoology, Cece has the perfect question. Working from their treehouse lab, Cece and her best friend, Isaac, investigate, research, and collect and analyze data, using her adorable (and hungry!) dog, Einstein, as their case study.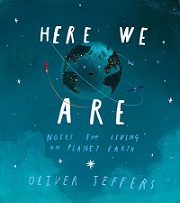 Here We Are, by Oliver Jeffers    Hardcover picture book
Wit and humor are used to explore the world we live in. Insightfully sweet, with a gentle humor and poignancy, here is a user guide to life on Earth. He created it with a universality that embraces children and their parents. Be it a complex view of the terrain of our planet (bumpy, sharp, wet), a deep look at our place in space, or a guide to all of the animals, Jeffers wit & humor combine with a value system of kindness and tolerance to create a must-have science book with perfect language for parents of small children.
Where the Animals Go: Tracking Wildlife with Technology in 50 Maps and Graphics, by James Cheshire

In recent years, technology has made it possible to track animal movements from afar in more and more detail. Cheshire and Ubert have dipped into this deluge of data to create 50 beautiful and engaging maps that reveal the wanderings of animals.
This is a special kind of detective story. After millennia of using footprints, feces, feathers, broken foliage and nests to track animals, the process is now so teched up you need to read this book to find out the how, what and why.